Anti-Gun Bills in Illinois On The Move Today
Urgent Alert – Your Immediate Action Required.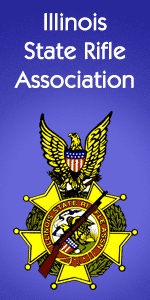 Springfield IL –-(AmmoLand.com)- News out of Springfield from the NRA and ISRA Lobbyists:
Representative Osterman has filed an amendment to HB5849. This amendment adds the "gang" language to the underlying bill. HB-5849 now deals with an overhaul of the transportation law for firearms as well as adding the "gang" language.
NRA & ISRA are still opposed to HB-5849.
Representative Osterman and the City of Chicago unable to gain enough votes for the underlying bill are now trying to play politics with the bill and change the subject with some legislative slight of hand.
Representative Osterman has also filed an amendment to HB5480 the bill to stop private handgun transfers. The amendment now requires the State Police to create an internet based system for background checks on private handgun sales. It is unclear how this would interface with the underlying bill as it does not phase out the requirement that all private handgun sales be done at a federal firearm dealer.
We also hear that an amendment to the semi-auto ban, HB5751 is in the works. We will keep you apprised of any changes and urge you to vote NO on all of these bills.
We do not know when these bills or other like one gun per month, HB-5495 will be called.
Again, thank you for your support and please urge your state representative to vote NO on all of these bills.
If you do not know how to contact your representative, then follow this new, updated link: Illinois State Board of Elections website.
About:
The ISRA is the state's leading advocate of safe, lawful and responsible firearms ownership. Since 1903, the ISRA has represented the interests of over 1.5 million law-abiding Illinois firearm owners Visit: www.isra.org