EMA Tactical Picatinny Rail Sling Mounts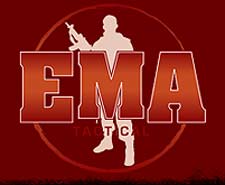 Tullytown, PA –-(AmmoLand.com)- EMA Tactical is proud to introduce our two new Picatinny rail mounted sling mounts.
These mounts are commonly used to attach a two point sling to a forward hand guard rail. The sling mounts have a secure mounting system to eliminate any movement on the rail.
CNC machined from aviation grade aluminum these lightweight mounts feature a captive clamping nut that is tightened by flathead screwdriver or wrench.
The Center Pivoting Sling Mount (CPS) model holds up to a 1.375" wide sling and utilizes a center pivoting sling mount for flexibility and ease of repositioning of the sling.
The Quick Release Rotating Sling Mount (SPS) model utilizes the push button sling swivel mount for quick and easy removal of the sling and mount from the weapon.
Item # CPS Center Pivoting sling mount for Picatinny rail
Item # SPS Sling Mount for Picatinny rail uses push button sling swivel (sold separately)
Item # SPSPBSS Sling Mount for Picatinny rail uses push button sling swivel (included)
About:
EMA TACTICAL is the world leader in the development and manufacture of superior advanced arms accessories. Our products are specifically designed to meet the rigorous demands of tactical solutions required by worldwide armed forces, Law enforcement units & weapon professionals. Visit: www.ematactical.com