Supreme Court Says 2nd Amendment Applies to States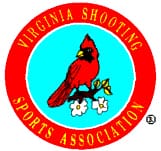 Washington, DC –-(Ammoland.com)- Reverses and Remands McDonald Case back to 7th Circuit. Justice Alito announced the decision in McDonald v. Chicago.
On a 5-4 decision, the Court reversed the 7th Circuit decision in the case and remanded the case back to the 7th Circuit. The opinion concludes that the 14th Amendment does incorporate the Second Amendment right recognized in Heller to keep and bear arms in self defense.
Scotusblog reports that the majority seems divided.
…presumably on the precise standard. The majority Justices do not support all parts of the Alito opinion, but all five agree that the 2nd Amendment applies to state and local government. Alito, in the part of the opinion joined by three Justices, concludes that the 2nd Amendment is incorporated through the Due Process Clause. Thomas thinks the Amendment is incorporated, but not under Due Process. He appears to base incorporation on Privileges or Immunities.
The text of the Opinion is here.
In short, with the Court's decision today, the Second Amendment applies to state and local regulation of the right to keep and bear arms. More on this later on the VSSA Blog.