Team Safariland Member Doug Koenig Wins NRA Bianchi Cup Pistol Tournament
Team Safariland Members Make Great Showing with Category Wins.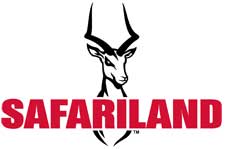 JACKSONVILLE, Florida –-(Ammoland.com)- Safariland, a BAE Systems line of business, congratulates Team Safariland member Doug Koenig for winning his 12th Bianchi Cup title with a clean score of 1920-179x. Koenig was the only competitor to clean the match this year. Further, Safariland sponsored shooters Robert Vadasz, of the U.S. Border Patrol, won the Metallic division, and Kyle Schmidt, of Tempe PD, won the Production division. Three other team members, John Pride, Mike Voigt and Scott Carnahan, finished in the top 20.
Celebrating its 31st anniversary, the NRA Bianchi Cup was held in Columbia, Missouri, on May 27-30, with more than 200 shooters from eight countries. All Team Safariland shooters were using the Safariland Model 013 Competition Holster system. Pride took top honors as the Senior Champion for the second year in a row, and Rob Leatham finished runner up in the Metallic Championship. Fellow Team members Pride, Voigt and Carnahan all finished strong — 10th, 11th and 12th overall respectively with scores of 1911, 1910 and 1910.
At the Shoot-Off Championships on Saturday, Koenig won the Open division, and Leatham won the Metallic class. In the celebrity shoot-off, Kenda Lenseigne (World Champion Cowboy Mounted shooter) took top honors using her new Safariland 013 and Equipment Locking System (ELS) rig.
"We take great pride in supporting Team Safariland by producing the most progressive, state of the art equipment for the sport," says Scott Carnahan, Vice President, Category Marketing for Safariland who is also a Team Safariland Member.

"Our team members work closely with Safariland's Research and Development team to improve upon and develop new products to make sure our customers – from competitive shooters to law enforcement professionals – are equipped with the most effective equipment for their jobs."
Pride is a four-time NRA Police National Champion, a four-time NRA Bianchi Cup Champion, and a three-time Canadian National Police Revolver Champion. Leatham is a 23-time U.S. Practical Shooting Association (USPSA) National Champion, a five-time International Practical Shooting Confederation (IPSC) World Champion, and a seven-time NRA Bianchi Cup Champion. Carnahan is a three-time USPSA National Class Champion.
For more information about the ELS Competition Belt System and Team Safariland, visit www.safariland.com/dutygear.
About Safariland
Safariland, LLC is a premier provider of law enforcement and security products and services, delivering a full-range of customer-specific solutions. Offering many of the world's most recognizable branded products in the public safety market, Safariland is committed to saving lives. For more information about Safariland and its body armor products, as well as information on the new NIJ-06 standard, please visit www.safariland.com.
About BAE Systems
BAE Systems is a global defense, security and aerospace company with approximately 107,000 employees worldwide. The Company delivers a full range of products and services for air, land and naval forces, as well as advanced electronics, security, information technology solutions and customer support services. In 2009 BAE Systems reported sales of £22.4 billion (US$ 36.2 billion).