Rock Island Plans For Another Packed House During The June Regional Firearms Auction
Auction is Saturday, June 26 & Sunday, June 27, Full Day Preview Friday, June 25.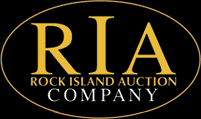 Moline, IL – -(AmmoLand.com)- Rock Island Auction Company's regional auctions have grown in popularity leading to packed auction halls and high sell through rates-an astounding 99.9% in February! The June auction promises to be just as exciting.
Firearm collectors, sportsman and hunters will gather to bid on over 2,200 lots comprised of 5,000 plus firearms. Rock Island's central location makes it less than a 4 hour drive from these major cities: Minneapolis, Omaha, Des Moines, Kansas City, Topeka, Indianapolis, Chicago, Madison, Milwaukee, Grand Rapids and many more!
We are closer than you think! Google us for directions from your city. This auction is worth the drive!
Want to be a Top Shot like the new show on the History Channel? The June Regional Auction offers several of the rifles featured in the show.
Quick Highlights of the June Auction
Over 2200 Lots
Over 5,000 Firearms
3300+ items classified as Antique or Curio and Relic
Over 2000 Sporting Arms
Over 550 Colts
Over 450 Winchesters
Hundreds of Military Arms
Nearly 300 Smith & Wessons
PLUS:
Edged Weapons
Ammunition
Books
Firearms Parts
Nearly 40 Scale Models of Ships
And more!
BRING YOUR CONSIGNMENT TO THE JUNE AUCTION!
We will be accepting consignments during the June auction. If you plan on attending and have an item you would like to consign, it will save you the trip!
Call 800-238-8022 for more details and to make an appointment.
For more details about this auction and future auctions please call 800-238-8022 or visit www.rockislandauction.com. Rock Island Auction Company is currently seeking consignments. Consign one piece or an entire collection and know that you are consigning with the best. For more information on selling at auction contact Pat Hogan or Judy Voss at 800-238-8022.