Shooter Matt Emmons Named Youth Olympic Games Athlete Role Model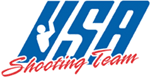 COLORADO SPRINGS, CO –-(Ammoland.com)- USA Shooting Team's Matt Emmons was recently named to the list of Athlete Role Models (ARMs) for the inaugural Youth Olympic Games (YOG) in Singapore in mid-August.
Each sport will feature a top-athlete, appointed by the International Federations that are participating in the YOG.
Emmons joins Michael Gebhardt (sailing) as one of two American athletes honored.
The ARMs will not only be in attendance at the Youth Olympic Games, but also work with the youth athletes as they complete the Cultural and Education Program that focuses on : "Olympism and Olympic values, skill development, well-being and healthy lifestyles, social responsibility and expression through digital media," as announced by the International Olympic Committee.
Emmons will also be part of a "Chat with the Champions" discussion to recount his own dreams and obstacles on the path to greatness.
"When the ISSF first asked me to be the Shooting role model, I was certainly honored. Of all of the people they could have chosen, they thought of me and that's extremely flattering.

From what I know about the role models for the YOG, they were looking for people who live the Olympic ideals.

To me that means someone who plays the game the right way, which is very important to me. To be recognized for that makes me proud that I'm on the right path," said a very humble and gracious Emmons.
Prior to the YOG, Emmons will be in Munich, Germany competing at the 2010 ISSF World Shooting Championships. USA Shooting would like to congratulate Matt Emmons on this prestigious selection.
About USA Shooting:
USA Shooting, a 501c3 non-profit corporation, was chartered by the United States Olympic Committee as the National Governing Body for the sport of shooting in April 1995. USA Shooting's mission is to prepare American athletes to win Olympic medals, promote the shooting sports throughout the U.S. and govern the conduct of international shooting in the country. Check us out on the web at www.usashooting.org and on Twitter at twitter.com/USAShooting.