Team GLOCK Shoots Its Way To Top Finishes At The NRA Bianchi Cup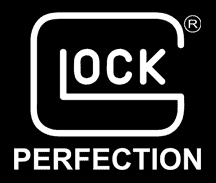 SMYRNA, Ga –-(Ammoland.com)- Team GLOCK members Dave Sevigny and Randi Rogers both competed and won individual awards at the 2010 NRA Bianchi Cup Action Pistol Championship held May 26-29, in Hallsville, Mo.
Competitors from numerous countries, including Australia, Canada, Germany, Italy, Japan, New Zealand, Netherlands, Switzerland, United Arab Emirates and the United States participated to claim the prestigious annual tournament championship, which featured four courses of fire and required 192 rounds.
Sevigny and Rogers both shot GLOCK 34 pistols in 9×19 in the Production division.
In front of a large crowd, Sevigny, the 2009 Bianchi Production Champion, again won the Production Speed Event and finished third overall in the Production division main match with a score of 1833-119x.
"Action Pistol is unique for us. Unlike the other shooting sports in which we compete, the generous time allowances for each string of fire create an equalizer – meaning there is an even greater focus on accuracy. While Randi and I made improvements from last season's match, we still have more work to do. The competitors who regularly compete in Action Pistol, Bullseye and PPC events are a great challenge for me," said Sevigny.
Rogers finished in 1st place in the Sharpshooter class and in 8th place overall in the Production division with a score of 1790-99x. She shot an exceptional Plate stage by hitting 47 of 48 plates and placed second overall.
"The Bianchi Cup is the most difficult match I have ever shot. With very accuracy intensive stages, there is no room for error. I trained hard for the event knowing that I would be facing talented competitors, so I am very pleased to have placed in the top eight overall in Production," said Rogers.
GLOCK Vice President Gary Fletcher added, "GLOCK, Inc. is proud to help sponsor both the NRA and its competitive shooting events. GLOCK pistols are made to be safe to use, simple to operate and fast to shoot. These qualities give both our team shooters and competitors all around the world the confidence to shoot GLOCKs in competition."
The Production Division at the event was sponsored by GLOCK. Team GLOCK will next compete at the World Class Steel tournament on June 4-5 in Old Bridge, NJ.