Ted Nugent on Wilson Combat & 10mm Ammo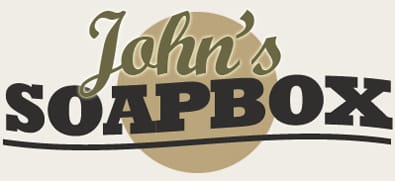 Berryville, AR – -(AmmoLand.com)- It is always fun to share my love of firearms with anyone that shares my same interest, but once in a while I get the chance to meet some real special folks that not only share my feelings about our freedoms, but exceed my zeal for the second amendment.
Ted Nugent is just that individual. Ted is well known for his support of the 10mm as a hunting and self-defense caliber of choice.
After a few exchanges, a Wilson Combat Hunter in 10mm was on the way to him. Since then he has shared with me, on many occasions, how much he has enjoyed his Hunter.
So with his permission I have included a quote from him on the Wilson Combat Hunter in 10mm.
"My life is hunting and self defense, and my caliber of choice for more than 20 years is the mighty 10mm, especially in the full house Cor Bon ammo loads. I've taken big game across North America and Africa with various 10mm handguns, and also carry 10mm pistols as my daily sidearm.

I recently came into possession of a fine Wilson Combat Hunter 1911 in this ideal caliber, and cannot say enough glowing accolades about it. As is to be expected from the world class Wilson 1911 masters, this pistol is virtually flawless in form, function, accuracy and reliability. At the steel plate range, the perfectly balanced pistol points right where I'm looking, and in recent timed law enforcement qualifications, my center mass shots and speeds were equal to and better than my fellow LEOs shooting 9mm, .40 S&W and .45ACP.

At the 100 yard range, from a shooting bench and bags, 100% of my shots shooting Cor Bon 165 grain hollow points were all in the vitals of a full size deer target.

The trigger is crisp and clean, the sights clear and expeditious on target, and the overall feel of the handgun is everything a shootist could ask for.

For daily carry, backup in bear country, or as the pistol of choice as a main handgun hunting rig, the Wilson Combat Hunter is as good a choice as there is."

Ted Nugent
Thanks Ted for telling us about your experience with the Hunter, and thanks for all of your support for the right to keep and bear arms. One of the things I enjoy most is when a customer contacts us to let us know their experiences with one of our products.
How cool is it when it is one of the best known advocates for our freedoms?
Gun of the Month
This month's Gun of the Month is the Tactical Elite. When the most discriminating customer is looking for the perfect combination of fighting gun with just the right features, the Tactical Elite is the pistol. Born from years of searching for the perfect combination of features for daily use and to be the first line of defense, this is the pistol for you.
Start with a hand fitted slide, frame, and add the heavy flanged cone match barrel and now you have the basis for one of the best pistols to place in your holster. The upfront weight provided by the flanged cone barrel makes for the faster follow-up shots, giving you the confidence necessary in your self-defense pistol. Fully checkered front strap for the best fighting grip, tactical ambi-safety allows for those times that may require weak hand shooting that can happen in real world confrontations, and Wilson Combat speed-chute for speedy reloads.
This pistol arrives equipped with Combat Pyramid Tritium night sights, zeroed and ready to go to work. The Tactical Elite is finished completely in black Armor-Tuff to not only look great, but to provide all the protection that your new custom pistol deserves. If a good looking pistol that allows for faster follow-up shots, with all the right features and nothing wasted, is what you are looking for, this should be your next pistol. Give us a call and get one on the way to you today, or order just the way you want it.
The Tactical Elite, as listed, is legal for sale in California.
Blade Show
On the agenda this last week was attending the Blade Show. Being only my second year to attend, I am still like a kid when I see all the custom knives and all the Master Blade Smiths. The works of art in steel are amazing and I am always mesmerized when I see the expressions of beauty in the form of a knife.
Since we have added custom knives to our product line, we have been working hard to fill the needs of our customers. The Custom Alliance offers the opportunity to buy a knife from one of today's masters, ready for delivery, avoiding the wait that is necessary due to their back log of orders.
This past weekend I got the chance to spend some time with some of the greatest knife makers today, and while they are all very talented, Jason Knight is a real standout. His knives show the mastery of his craft, and getting to know him was a real pleasure. It is clear to me that he is not only a master blade smith, but an outstanding individual and I am proud to call him my friend. Take a minute and look at his work. There are only a few still available, so do not miss out on the chance to get one for your collection. Currently there is one other knife available through The Custom Alliance, David Broadwell's "Ursa Major," a beautifully crafted Sub-hilt that is certainly worth adding to your collection as well.
As with all the custom alliance knives, they are very limited and going fast. If you have the chance to attend the Blade Show, it is worth the trip. Every year the most talented knife makers in the world gather to show examples of their current and past creations. I am, and continue to be, amazed at the diversity that these craftsmen have on display. This annual gathering in Atlanta brings out the worlds most sought after Master Blade Smiths, as well as those who are just starting their journey to become renowned.
Like always, if we can be of help in any way, feel free to give us a call. Check out the updated website for new products and expanded info, and please visit us on Facebook, Twitter, and MySpace for the most current news and info of all things Wilson Combat. Feel free to share your photos and experiences with our products expanding the Wilson experience.
Till next time,
Stay safe, shoot straight, and always watch Six!
John L. May
Sales Director
Wilson Combat
www.wilsoncombat.com
About:
Founded in 1977, Wilson Combat has grown to include more than 50 employees – no one else in the custom gun business has as many professionals, as many years of experience, or as much history with hand-crafting custom guns as we do. Here's an idea of the type and number of years experience you will find at Wilson Combat.