Team GLOCK Fires a Strong Outing at 2010 USSA Pro-Am Shooting Championship
Dave Sevigny Wins Both Professional Divisions; Randi Rogers Strong in Amateur Debuts.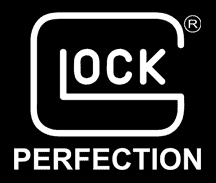 SMYRNA, Ga. –-(AmmoLand.com)- Team GLOCK's championship season showed no signs of slowing down at the 2010 USSA Pro-Am Championship held July 17-18, in Tulsa, Okla.
Held at the world-class United States Shooting Academy, Team GLOCK Captain Dave Sevigny won both the Professional class Limited and Open divisions, while teammate Randi Rogers made a strong showing in her first Pro-Am appearances in the Amateur class.
Both Sevigny and Rogers used GLOCK 34 in Limited (iron sight) and S&J Custom GLOCK 17 pistols in the Open divisions. Pro-Am competition features set "par-time" courses of fire with falling and reactive steel targets. The prestigious tournament continues to rise in popularity as evidenced by the more than 300 competitors and top ranked professionals that participated this year. For the third straight year, GLOCK Inc. sponsored the Pro-Am.
In all previous Pro-Am championships, the winning margin was separated by one point among the Professionals. This year Sevigny took charge with a 231 winning score in the Limited division with a decisive 11 point margin over second place finisher Bob Vogel, who also shot a GLOCK. In the Open division Sevigny scored a 223, leading to a 4 point margin of victory over Max Michel.
Sevigny is the only Professional class competitor to finish in the top three in the last three Pro-Am events.
Sevigny said, "As always, there was deep competition here in Tulsa. This is a very exciting event for those of us who are competing, as well as for the spectators. I was relieved to secure the wins here after being edged by one the past two seasons."
Making her Pro-Am debut, Rogers had a strong finish in the Amateur class with a 180 score in Limited division to earn 2nd Lady/3rd overall and 3rd lady/23rd overall in Open with a 156 score. The Master class Rogers scored very well in the Amateur Limited ranks, defeating all three competitors listed as "Grand Master," the top class in shooting sports.
"The Pro Am is a unique shooting competition that tests each shooters speed and accuracy," said Rogers.

"Each stage has a limited par time and the shooter must hit as many targets as possible. I was very pleased with my performance at my first Pro Am and I look forward to attending next year."
Team GLOCK looks to continue their winning ways on July 30-31, at the Steel Challenge Colorado State Championship in Eaton, Colo.