Armalite Rifle's Most Unusual Sale Ever
Labor Day Sale Features More Than 30 Rarely Seen Black Rifle Uppers.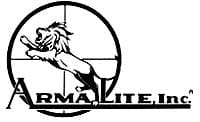 Geneseo, IL – -(Ammoland.com)- ArmaLite, Inc. is pleased to announce the most unusual sale in company history.
This year's Labor Day Sale is made COMPLETELY OF UPPERS, many of them uncommon, including FOUR that have never been made before!
Those first-time uppers are designated by the letter X and feature low-profile Picatinny gas blocks.
This sale is underway for a limited time, and when supplies are gone… they're gone!
Please go to www.armalite.com for more details AND to take advantage of the best prices of the year!
About:
ArmaLite has one of the broadest product lines in the firearms industry. We manufacture and sell semiautomatic rifles in a variety of calibers including 5.56mm and 7.62mm, long range super-accurate bolt action rifles in calibers including .308 Winchester, 300 Winchester, 338 Lapua, and 50 BMG, and classic 9mm