Slots Still Available For Steel Challenge World Speed Shooting Championships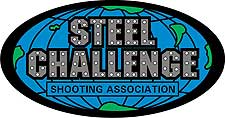 SEDRO-WOOLLEY, Wash. –-(Ammoland.com)- There's still time to join the action at this year's Steel Challenge World Speed Shooting Championships, and with over 100 guns being given away, it's a match you won't want to miss. Slots are still available for shooters wishing to compete in one or more of the many divisions supported in the match.
"From rimfire pistols to service pistols and revolvers, to the highly customized open division guns, the Steel Challenge offers shooters a wide range of competitive opportunities – including shotgun and rimfire rifle. Slots are still available and last minute entries are welcomed," said Scott Moore, Steel Challenge sponsor relations.
Scheduled for August 19 through 22 in Piru, Calif., the Steel Challenge World Speed Shooting Championships routinely draws the best and fastest shooters in the world, as well as strong industry support. This year's match will feature over 90 sponsors.
"Due to the incredible support of our generous sponsors, this year we'll be giving away more than 100 guns with 44 of them given away as part of our eight walk up events, the Vang Comp Shotgun event and the Browning Rimfire Pistol contest. To insure all shooters have a chance to win a top–of-the-line gun, nearly a third of these walk up event firearms will be given away through random draw," added Moore.
To join in on the action, register online at www.steelchallenge.com/register/ or mail or fax your entry using the downloadable PDF version of the registration form available at http://steelchallenge.com/wp-content/uploads/2008/01/2010-Competitor-Application-Form-FINAL-4-26-10.pdf.
For more information on the Steel Challenge Shooting Association visit www.SteelChallenge.com, or follow @SteelChallenge on Twitter.