Smith & Wesson's Website Re-Design A Hit With Customers And Industry Partners
Company Website Expands Firearms Database and Simplifies Navigation.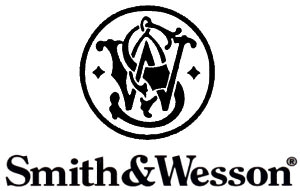 SPRINGFIELD, Mass.--(Ammoland.com)-Smith & Wesson Corp., the legendary 158-year old firearms maker, announced that its new website, www.smith-wesson.com, is up and running.
The site, which has been significantly upgraded for a much stronger brand message while providing more information and an intuitive user experience, has received positive feedback since its launch.
Designed to provide visitors with accurate and up-to-date information regarding the company's new product introductions as well as the various firearm categories, services and capabilities, the new website has increased the overall time visitors choose to spend on the site and has allowed them to find the information they are seeking more quickly and efficiently.
Featuring enhanced navigational controls, upgraded search capabilities and rich product data on the company's broad portfolio of firearms, the new website gives a fresh look into the venerable firearms manufacturer.
"Over the last decade, Smith & Wesson has undergone significant expansion and changes," said Tom Kelly, Vice President of Marketing for Smith & Wesson. "

We used to be considered solely a revolver company, but today we are one of the nation's most diverse firearm manufacturers. The new website better reflects who we are as a company while at the same time providing visitors with key information regarding our diverse product lines and services."
Key features of the new site include:
Easy of use
Ability to access product details without multiple windows and clicks
Intuitive navigation
Customized filters reduce user search time
One click to view detailed product features
360-degree animation capability
Flash technology
In addition, locating warranty information, owner's manuals, current brochures and promotions has been made simpler, with extended specification charts and easily printable individual product pages.
"It was a very pleasant surprise when we heard that Smith & Wesson would be updating their company website," said Bill Howe, Vice President for Camfour.

"As a firearm distributor, the website plays an important role in our day-to-day business as we are continually researching new products as well as keeping up-to-date on new events, promotions and other activities going on at the factory. In particular, I especially enjoy the video dimensions that have been added to the site on such products as the new BODYGUARD pistol and revolver and the M&P Series."

Smith & Wesson BODYGUARD 380 Pistols
Throughout the Smith & Wesson site, information is easily accessible including the ability to obtain the location of the nearest Smith & Wesson authorized dealer, contact customer support or visit the e-commerce section of the website. Consumers can now stay in constant contact with Smith & Wesson via email notifications.
The automated updates provide recipients with information on new product announcements, current promotions and company events. Visitors to the Smith & Wesson website can also follow the company through its social networking sites on both Facebook and Twitter.
"The new dimensions added to the website enable potential customers and current owners to spend less time browsing through items and more time finding the answers to their questions," said Kelly.

"Whether they are looking for the ideal product, information on self defense classes offered by the Smith & Wesson Shooting Sports Center, pricing information on firearm engraving, or the latest updates regarding the Smith & Wesson shooting team, the new website allows them to do this efficiently and quickly. If you haven't had a chance to preview the new website, we encourage you do to so and let us know what you think."
The upgrade of the Smith & Wesson website is the first phase of a long-term strategy to develop interactive applications into a central part of the company's marketing efforts. Visitors to the new website can look forward to ongoing future improvements focusing on ease of use, education and interactivity.
About Smith & Wesson
Smith & Wesson Holding Corporation (NASDAQ: SWHC) is a U.S.-based, global provider of products and services for safety, security, protection and sport. The company designs and constructs facility perimeter security solutions for military and commercial applications, and delivers a broad portfolio of firearms and related training to the military, law enforcement and sports markets. SWHC companies include Smith & Wesson Corp., the globally recognized manufacturer of quality firearms; Universal Safety Response, a full-service perimeter security integrator, barrier manufacturer and installer; and Thompson/Center Arms Company, Inc., a premier designer and manufacturer of premium hunting firearms. SWHC facilities are located in Massachusetts, Maine, New Hampshire, and Tennessee. For more information on Smith & Wesson and its companies, call (800) 331-0852 or log on to www.smith-wesson.com; www.usrgrab.com; or www.tcarms.com.