AON Insurance Products Supporters of Radical Gun Control
ISRA Calls for Nationwide Boycott of AON Insurance Products.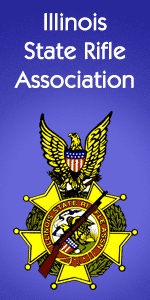 Illinois –-(Ammoland.com)- The ISRA is calling upon all lawful American firearm owners to stop doing business with AON Corporation and its subsidiaries.
This call for a boycott comes after published reports disclosed that AON is bankrolling a fundraiser for the political arm of the nation's most radical gun control organization.
Not only is the fundraiser being financed by AON, it is also being held in a posh club atop AON's Chicago headquarters.
The October 4th event, which AON will hold on behalf of the "Brady Campaign Against Gun Violence," will raise money to fund the Brady Campaign's efforts to impose severe restrictions on citizens' 2nd Amendment rights. Such restrictions include bans on civilian ownership of handguns, target rifles, and popular hunting firearms. The Brady organization also seeks to shutter small firearm retailers and prohibit law-abiding citizens from using firearms to protect their homes and their families.
"By financing the Brady event, AON has delivered a slap to the faces of millions of law-abiding firearm owners," said ISRA Executive Director, Richard Pearson.

"With AON's financial muscle behind them, the Bradys will redouble their efforts to vilify and marginalize the nation's lawful firearm owners and, ultimately, push for the banning and confiscation of lawfully acquired rifles, pistols and shotguns."

"Many of the nation's firearm owners hold personal and business insurance policies with AON," continued Pearson.

AON Insurance Products

"Many others who own small and medium-sized businesses employ Hewitt to manage their employee benefit programs. I'm calling upon the nation's firearm owners who are AON/Hewitt customers to reconsider who they choose to do business with. There are plenty of other insurance companies and employee benefit managers out there to choose from who are not in bed with the people who are trying to take guns away from lawful citizens. AON cares more about collecting premiums than they care about respecting constitutional rights. Gun owners should give AON the boot, today!"
About:
The ISRA is the state's leading advocate of safe, lawful and responsible firearms ownership. Since 1903, the ISRA has represented the interests of over 1.5 million law-abiding Illinois firearm owners Visit: www.isra.org