Pennsylvania: "Castle Doctrine" Bill Passes Senate, Heads to House for Concurrence
Please Contact Your State Representative!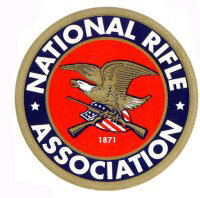 Charlotte, NC –-(Ammoland.com)- Yesterday, Thursday, October 14, the Pennsylvania Senate passed House Bill 1926 by a vote of 45-4. The bill now returns to the House where it could be concurred with on Monday, October 18.
HB1926 contains State Senator Richard Alloway's (R-33) "Castle Doctrine" amendment.
This language would permit law-abiding citizens to use force, including deadly force, against an attacker in their homes and any places outside of their home where they have a legal right to be.
If enacted, this law would also protect individuals from civil lawsuits by the attacker or the attacker's family when force is used.
Please contact your State Representative TODAY and respectfully urge them to vote for HB1926 with the Alloway amendment. Contact information can be found by clicking here.
IT IS CRITICAL THAT YOU MAKE YOUR VOICES HEARD!
About:
Established in 1871, the National Rifle Association is America's oldest civil rights and sportsmen's group. Four million members strong, NRA continues its mission to uphold Second Amendment rights and to advocate enforcement of existing laws against violent offenders to reduce crime. The Association remains the nation's leader in firearm education and training for law-abiding gun owners, law enforcement and the military. Visit: www.nra.org