South Carolina "Second Amendment" Sales Tax Holiday is Nov. 28 – 29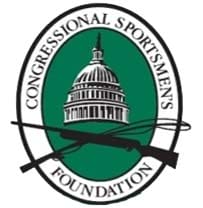 Washington, DC –-(Ammoland.com)- South Carolina will waive the state's sales and use tax on purchases of handguns, rifles and shotguns during the first annual Second Amendment Sales Tax Holiday Nov. 28 – 29.
The 48-hour tax break on firearm purchases begins at 12:01 a.m. Nov. 28 and continues through midnight Nov. 29.
The tax exemption also applies to any local sales and use tax.
State implemented sales tax holidays are not a new concept. However, recently, such holidays have been implemented to benefit distributors and purchasers of firearms, ammunition, and other outdoor sporting goods.
The South Carolina legislature passed legislation that created the "Second Amendment" holiday and it occurred for the first time in December of 2008 and gun sales soared (650% increase in one day), resulting in a huge stimulus to the local firearms businesses of South Carolina.
About:
The Congressional Sportsmen's Foundation celebrated its 20th anniversary in 2009. Throughout this time, CSF has maintained a singleness of purpose that has guided the organization to become the most respected and trusted hunting and fishing organization in the political arena. Visit: www.sportsmenslink.org