February GUNS Magazine Reviews the Remington R-15/30 Rifle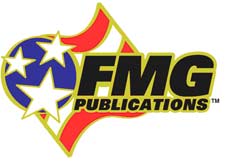 San Diego, Calif. –-(Ammoland.com)- San Diego, Calif. — GUNS Magazine's February issue delivers an action-packed issue, featuring the Remington R-15/30 on the cover.
Remington engineers designed a cartridge for deer-sized game, which mated well with the AR-15 lower; the result was the .30 Remington AR.
In GUNS Magazine's review, the Remington R-15/30 .30 Remington cartridge combo really delivered.
"The R-15 in .30 Remington AR is a classic. Creating a potent 20-caliber cartridge for the universal AR-15 platform was a stroke of genius," writes Holt Bodinson. Readers will find the full review in the February issue.
Also in this issue, GUNS takes a look at iron sights for hunting rifles. While there is a common notion that iron sights are outdated and inaccurate, author John Barsness argues otherwise.
"This is not the case! Despite the development of modern lens coatings that repel water, iron sights work better than scopes in really nasty weather," according to John Barsness.

"Irons are also very useful backups. Despite increased reliability, scopes are the most delicate part of a hunting rifle," explains Barness, "there is a certain freedom in using iron sights. You don't have to worry about banging a scope on the landscape, or cleaning lenses."
See the complete article for more pointers on hunting with iron sights.
This exciting issue also features a look at Youth Rifles, the Shoulder Holster, a review of the Stoeger Cougar .45 ACP and more.
This month's gun giveaway is a Kahr PM9 9mm with a Crimson Trace Lasergaurd, that John Taffin describes as "Pocket Pistol Perfection." As an added bonus, this package includes an Al Mar Eagle Talon folding knife, a LockSAF Biometric Safe PBS-001 and a copy of the Thunder Ranch Defensive Firearms Techniques DVD.
February's giveaway is valued at more than $1,500 and is up for grabs by visiting www.gunsmagazine.com/ and following the "You Can Win" link. While you are there, purchase your copy of the February issue of GUNS Magazine.