USA Shooting's Athletes of the Year: Kim Rhode & Joshua Richmond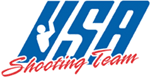 COLORADO SPRINGS, Colo. –-(Ammoland.com)- USA Shooting is pleased to announce Kim Rhode (El Monte, Calif.) and Staff Sgt. Joshua Richmond (Hillsgrove, Pa.) as the 2010 Female and Male Athlete of the Year.
Rhode had an outstanding year with a World Championship title, a National title, two World Cup gold medals, a World Cup Final silver and an equaled world record.
Rhode started things off with a terrific showing at the Acapulco World Cup, nailing 97 out of 100 targets for the gold medal. Shortly thereafter, she equaled the world record at the World Cup in Beijing as she shot 98 out of 100 targets for gold. Next, with 92 out of 100 targets, Rhode finished fourth at the Dorset World Cup in England. Rhode then traveled to Colorado Springs, Colo., for the USA Shooting National Championship.
At the International Shooting Park, she won the competition with 267 out of 275 targets. Combined with her score from Nationals, Rhode's 235 out of 250 targets from Fall Selection landed her a spot on the 2011 World Clay Target Team. Just three weeks after Nationals, Rhode took on the top shooters in the world at the World Shooting Championships in Munich, Germany. Rhode stayed straight in the final to secure the gold medal and World Champion title with 97 out of 100 targets.
Finally, Rhode's gold medal year was worthy of an invite to the prestigious World Cup Final, where she equaled the qualification round world record of 74 out of 75 targets and shot 21 out of 25 targets in the final for the silver medal. National Shotgun Coach Bret Erickson said, "Kim is a dominating force on the international scene and has been for years. If you look at the results for this year, I think she is still getting better." And Rhode's lustrous career is only expected to shine a little brighter.
She currently leads the point total in U.S. Olympic Team selection, and unless another shooter equals or exceeds her point total, she will have earned her berth to the 2012 Olympic Games. A particular event that holds much importance for Rhode because she is chasing a new record-five in five: if Rhode makes the team and medals in London, she will be the first American athlete of an individual sport to win five medals in five consecutive Olympic Games.
In regard to her Female Athlete of the Year nod, Rhode said, "This last year was my best year to date and I appreciate being selected for Athlete of the Year. I couldn't have done it without help from USA Shooting, the coaches and sponsors. USA Shooting Team sponsors, such as Winchester, Perazzi and SHE Outdoors have helped members of the team bring home medals this last year. As a team member I thank all the sponsors for their support of our shooting team."
USA Shooting would like to congratulate Kim Rhode on her successful year.
Staff Sgt. Joshua Richmond (Hillsgrove, Pa.) turns 25 years old on Dec. 19, and has a lot more to celebrate than simply adding a year. Like Rhode, Richmond began his top-notch year in Acapulco, Mexico at the first shotgun World Cup of the season. Richmond scored 192 out of 200 targets for the gold medal and a solid start on the year. Shortly thereafter, he finished fourth at the Dorset World Cup with a score of 188 out of 200 targets. In Colorado Springs, Richmond won the silver medal at the USA Shooting National Championship with 333 out of 350 targets. At the World Shooting Championship in Munich, Germany, Richmond was on fire. He nailed an amazing 146 out of 150 targets in qualification and stayed straight in the final for a total of 196 out of 200 targets-an equaled world record score, gold medal and World Championship title. Richmond topped the ranking at the Fall Selection Match in Kerrville, Texas, shooting 328 out of 350 targets.
National Shotgun Coach Bret Erickson said, "Having one of the deepest and most talented Men's Double Trap teams in the world, it is a huge accomplishment for Josh to step out and be the leader of that team." Though his birthday is on the horizon, Richmond is still out at Hook Range at the U.S. Army Marksmanship Unit in Fort Benning, Ga., training for 2012. "I would like to thank the USAMU for molding me into a champion, Winchester for building a great international load to use for the 2010 season and Perazzi shotguns for building a flawless competition over and under. I would also like to thank family and friends for supporting me through this journey as well as Les Greevy (USA Shooting regional coach, Northeast), for molding the way for me and many junior shooters to experience this great sport. Shoot To Win!" said Richmond.
He also wanted to note the accomplishments of fellow USAMU Shooter Daryl Szarenski "who has had an outstanding year as well and it is unfortunate that they don't award two awards for this."
USA Shooting would like to congratulate Sgt. Joshua Richmond on a world-class year.
Winchester Ammunition is a Proud Sponsor of the USA Shooting Shotgun Team: Winchester Ammunition has been the exclusive ammunition sponsor and supplier of the USA Shooting Shotgun Team since 1999. Members of the 2008 shotgun team brought home four medals from Beijing using Winchester AA International Target loads. Winchester is an industry leader in advancing and supporting conservation, hunter education and our country's proud shooting sports heritage. For more information about Winchester and its complete line of products, visit www.winchester.com.
About USA Shooting: USA Shooting, a 501c3 non-profit corporation, was chartered by the United States Olympic Committee as the National Governing Body for the sport of shooting in April 1995. USA Shooting's mission is to prepare American athletes to win Olympic medals, promote the shooting sports throughout the U.S. and govern the conduct of international shooting in the country. Check us out on the web at www.usashooting.org and on Twitter at twitter.com/USAShooting.