XRail Shooters Place In Top Ten At Ft. Benning 3 Gun Challenge
From military and law enforcement to competitive shooting to less lethal.
Appleton, WI –-(Ammoland.com)- Roth Concept Innovations (RCI) designs and manufactures high capacity solutions for shotguns. RCI is pleased to announce that at the 2010 Ft. Benning 3 Gun Challenge, XRAIL shooters earn two, top ten's and one, top five finish in the Open Class Division.
RCI XRAIL team member Tommy Thacker placed fourth overall using the full version XRAIL on his FNH SLP Mark 1 shotgun.
Thacker was followed by RCI XRAIL team member Larry Houck who placed eighth overall with a stage win on stage three, beating Clint Upchurch by just under a second! Stage three at the Ft. Benning 3 Gun Challenge was a close range high shotgun slug round count stage.
Randy Luth, founder of DPMS Rifles, placed ninth overall at this year's Ft. Benning 3 Gun Challenge. Using the full version XRAIL system on his Competition 1100 Remington with a stage win on stage one, placed fourth on stage three, sixth on stage four and twelfth on stage eight.
Randy states, "My shotgun performed flawlessly and having additional capacity of the XRAIL system gave me a distinct advantage on the noted stages that were high shotgun round counts".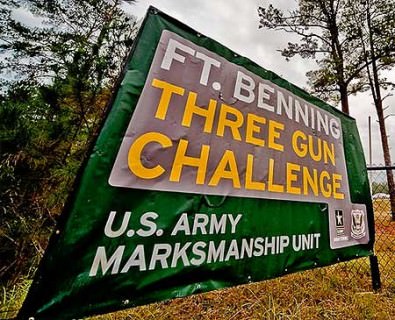 The Ft. Benning 3 Gun Challenge is a military/civilian competition created and run by the US Army Marksmanship Unit' at FT. Benning, Georgia. The challenge was based on combat scenario training. Competitors were challenged to break open an entry door, fire a grenade launcher for accuracy, in addition to shooting fast with pistol, rifle and shotgun on the timed stages of fire.
About RCI:
Roth Concept Innovations is the ONLY manufacturer of the XRAIL System. RCI provides the best capacity solution for your shotgun that is easy to use and installs in minutes with no gunsmithing required. There are various high capacity solutions for the shotgun, but RCI's XRAIL System is the only one that is NOT a gun (which you will have dependability and capacity all in one) and has the versatility to be used on more than one shotgun. All XRAIL's and RCI products are MADE IN THE USA. For more information about RCI, to view their complete line of products, or to order your XRAIL System please visit www.XRAILbyRCI.com or by calling 920-585-6534.