West Virginia Citizens Defense League Files Suit to Challenge Martinsburg Gun Control Ordinance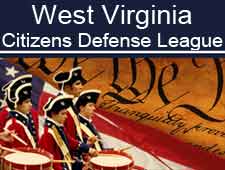 Martinsburg, W.Va. –-(Ammoland.com)- This morning, the West Virginia Citizens Defense League filed a 6-count civil complaint in the U.S. District Court for the Northern District of West Virginia challenging a Martinsburg city ordinance prohibiting the possession or carrying of firearms in city-owned buildings.
Represented by Beckley-based attorney Jim Mullins, who serves as WVCDL's General Counsel, WVCDL alleges in its complaint that the criminal penalties prescribed in the ordinance are unconstitutionally vague and that the ordinance violates the Second Amendment to the U.S. Constitution, the Right to Keep and Bear Arms Amendment to the West Virginia Constitution, West Virginia's municipal gun control ordinance preemption law, and West Virginia's general law limiting the powers of municipal governments.
Mullins said:
WVCDL has brought this case and a parallel case it filed this morning in U.S. District Court in Charleston challenging similar ordinances in Charleston, South Charleston, and Dunbar, to vindicate the right of every law-abiding citizen to keep and bear arms for self-defense and other lawful purposes.

The ordinances in Martinsburg and the other cities where WVCDL has filed suit today do nothing but deny law-abiding citizens their individual right to the means of self-defense. No criminal or deranged lunatic is going to be deterred from committing a crime on public property by the prospect of a whopping 30 extra days in jail for violating a municipal ordinance prohibiting guns on city property.

If the City of Martinsburg chooses at some point to see the light and change its ways, WVCDL is more than willing to settle if the city agrees to completely repeal its ordinance and fully honor every West Virginian's right to keep and bear arms. WVCDL hopes that the City of Martinsburg will not waste its taxpayers' money to defend its indefensible ordinance.

However, along with bringing the suits it has brought today, WVCDL has drafted and expects to soon have introduced in the Legislature a bill, the West Virginia Gun Owner Protection Act of 2011, that comprehensively revises West Virginia's gun laws expands the rights of law-abiding gun owners and increases the penalties for the criminal misuse of firearms and other weapons. If the Legislature passes WVCDL's proposed West Virginia Gun Owner Protection Act of 2011, West Virginia would have a much stronger state preemption law that would provide additional grounds for the plaintiffs in this case to prevail without the need for the extensive, expensive, time-consuming litigation that will follow if the status quo remains.

For the last 3 years, WVCDL-authored bills to strengthen the state preemption law and prevent the need for this lawsuit have been introduced in the Legislature but have gone nowhere. Unless and until the Legislature acts, this lawsuit is the only viable remedy my clients have to defend their legal rights.

If the City of Martinsburg refuses to see the error of its ways and the Legislature does nothing to reign in its abuse of power, WVCDL is prepared to litigate this case to its ultimate conclusion, whatever it may be, whenever it may be. WVCDL sincerely hopes this is a point we do not reach.

Today, as WVCDL and its members begin the potentially long journey to justice, they hope the residents and taxpayers of the cities of Martinsburg, Charleston, South Charleston, and Dunbar will call upon their elected leaders to do the right thing. More importantly, WVCDL and its members hope the people of West Virginia will open their eyes to the abuses that are occurring in cities across our state and demand that their delegates and state senators take action now and not leave their Second Amendment rights solely at the mercy of courts that may take years to ultimately decide this case and others like it.
About:
The West Virginia Citizens Defense League (WVCDL) is a nonpartisan, nonprofit, all-volunteer, grassroots organization of concerned West Virginians who support our individual right to keep and bear arms for defense of self, family, home and state, and for lawful hunting and recreational use, as protected by the state constitution and the Second Amendment of the United States Constitution. Visit: www.wvcdl.org