Illinois Gun Owner Lobby Day – March 10 2011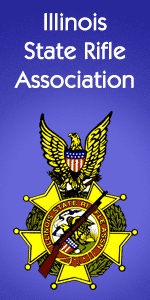 Illinois –-(Ammoland.com)- ISRA is proud to sponsor IGOLD 2011 Illinois Gun Owners Lobby Day
Thursday, March 10, 2011
Prairie Capitol Convention Center
corner of 8th St & Adams
Springfield, IL
Mark your calendars and reserve the day off now!!
All Illinois gun owners are invited to join in Illinois Gun Owners Lobby Day (IGOLD) in Springfield in 2011. This is the very important event where gun owners individually lobby their representatives in the Illinois House and Senate.
Ride easy! A fleet of charter buses will be arriving in Springfield from all corners of the state ­­- Online reservations available beginning Jan. 18, 2011.
More IGOLD Resources, t-shirts, and links available soon at IGOLD.isra.org!
Please join us for Illinois Gun Owners Lobby Day, you won't regret it.
If you've never been there before, make this your year!
IGOLD is sponsored by the Illinois State Rifle Association, dedicated to education, safety training and support of Illinois firearm owners. The ISRA is also partnering with IllinoisCarry.com, Champaign County Rifle Association and Sangamon County Rifle Association and other pro-Second Amendment organizations in Illinois to make our voices heard in Springfield.
About:
The ISRA is the state's leading advocate of safe, lawful and responsible firearms ownership. Since 1903, the ISRA has represented the interests of over 1.5 million law-abiding Illinois firearm owners Visit: www.isra.org