Don't Miss The John M. Browning Day Celebration At The Utah Capitol Monday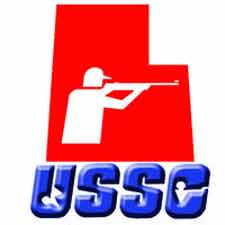 Utah –-(Ammoland.com)- Everyone is invited to this free event.
The 45 minute ceremony at the Capitol building to honor John M. Browning and the 100th anniversary of the adoption of the Model 1911 pistol begins at noon on Monday.
The great exhibit of John M. Browning designed guns will be open all day, from 8:00 AM to about 5:00 or 6:00 PM. The exhibit will be in the beautiful rotunda, and if you have not been to the Capitol, it is double worth the trip to see this great gun exhibit and the beautiful building.
This is a special one day, once in a lifetime exhibit, so don't miss it!
How many items designed before 1926 are still in production today, virtually unchanged, other than some of Browning's guns?
Although Browning died in 1926, at least fifteen different guns he designed are still in production today, ranging from the unsurpassed Model 1911 pistol and tireless .50 caliber Browning Machine Gun to the Model 97 pump shotgun, and the Model 62 .22 pump rifle.
Even Browning's first commercial design, the 1885 Single shot rifle is currently in production. And, the world's most popular sporting arm, the Model 94 .30-30 "deer rifle," his Woodsman .22 caliber pistol, along with several others.
A free video will be shown in the Capitol media room highlighting the life and contributions of John M. Browning.
The exhibit is a joint effort by the Fort Douglas Military Museum; the John M. Browning Firearms Museum (Union Station), in Ogden; Browning, Morgan, UT; the Utah Gun Collectors Association, the Utah National Guard and the Utah Shooting Sports Council.
For more information on John M. Browning's life and work, and to download a selection of historic photos, please visit www.fortdouglas.org/jmb2011/index.htm
About:
The Utah Shooting Sports Council represents the citizens of Utah who safely and legally own and use firearms, exercising rights guaranteed under both the United States and Utah constitutions. Visit: www.utahshootingsports.com