Stop By The Otis Technology Booth Meet The Otis Pro Staff
Visit booth #14213  and see what's NEW and EXCITING at Otis!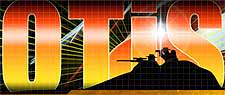 LAS VEAGS, NV –-(Ammoland.com)- Otis Technology, manufacturer of the world's most advanced gun care systems invites you to booth #14213 at the 2011 SHOT Show.
Otis will introduce new products and feature booth events and daily autograph sessions.
If you are attending the Bass Pro Media Day at the Range on Monday, January 17 th check out Patrick Flannigan's Xtreme Shooting Show at 2PM! Stop by the Otis booth on Tuesday, January 18 th to meet country singer and TV host Mark Wills, TV host Gregg Ritz, and world record holder and Xtreme Sports Shooter, Patrick Flanigan.
The afternoon line up will feature TV host Ron Spomer, 4 Time Olympic Medalist Kim Rhode, and UFC Hall of Famer Matt Hughes. Happy Hour will kick off at 4PM and conclude at 6PM.
Wednesday, January 19 th brings Mark Wills back to the Otis booth, along with the world's best all around shooter Doug Koenig, Patrick Flanigan, Ron Spomer, Kim Rhode and Matt Hughes. Don't miss out on the last day of Happy Hour from 4PM- 6PM.
If you haven't had a chance to stop by the Otis booth, be sure to stop in Thursday for your last chance to meet country singer Mark Wills and shooter Doug Koenig. Patrick Flanigan returns to the booth followed by TV host and American Idol finalist Kristy Lee Cook. Kim Rhode and Matt Hughes will also be signing autographs on Thursday afternoon.
Friday's booth events kick off with autograph signings from Ammo & Attitude reality show winner Becky Lou Lacock, as well as Patrick Flanigan, Kristy Lee Cook and Kim Rhode. Raffle tickets for the Chuck Mawhinney replica Vietnam sniper rifle valued at $14,000 will be available in the Otis booth Tuesday – Thursday and the drawing will take place at 2PM in the Otis booth by Councilman Steve Ross.
Jim Ferguson's Outdoor Trails Radio will be broadcasting live at 11AM Tuesday- Thursday. Ammo & Attitude Co-Host and Otis CEO Doreen Garrett and her husband Jody will be included in Ferguson's guest interviews.
Otis looks forward to seeing you at booth #14213. Stop in to meet the Otis Pro Staff and to say hi to your friends at Otis Technology! Remember… keep it clean using Otis Breech-to-Muzzle ® cleaning systems.