ACUSPORT Launches Advantage Circular Program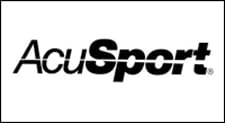 BELLEFONTAINE, OHIO –-(Ammoland.com)- AcuSport Corporation, a leading distributor of shooting and hunting products, provides retailers with customized solutions that are specifically designed to increase the growth and profitability of their businesses.
Today they announce an addition to their AdVantage Marketing Solution. This innovative marketing tool continues to provide independent retailers with a tool kit of promotional essentials from internal and external print creation, assistance with e-mail campaigns, website marketing and social media.
The AcuSport AdVantage Marketing Solution is pleased to announce that retailers can now benefit from the system's ability to create circular flyers to further widen the distribtion of their retail offering and brand awareness.
The AdVantage Marketing Solution has provided AcuSport retailers with pre-populated templates to produce in-store signage, flyers, website and e-mail marketing campaigns for the last two years. The successes retailers have experienced prove to not only be profitable but have also enabled them to dramatically increase their customer base.
"Our brand demonstrates who we are; professional and knowledgeable. AcuSport's Advantage System has helped communicate this about our brand and reinforce that image in the minds of our customers," state independent firearm retailers Joel and Jared Fulton who own Freedom Firearms of Battle Creek, MI.
Through the popularity and success of this program, AcuSport has expanded the AdVantage offering enabling retailers to produce circular flyers that are supported by leading industry manufacturers. AcuSport and top manufacturers have joined together to offer the best selection of products that are in demand and highly anticipated by the end consumer.
AcuSport retailers can contact Jay Putnam, AcuSport Service Products Manager for more information about this exciting marketing solution at 1-800-543-3150 Ext. 6254 or via e-mail at [email protected]
Based in Bellefontaine, Ohio, AcuSport Corporation is a nationwide distributor of shooting and hunting products with regional sales offices in Pennsylvania, Georgia, Minnesota, Texas, Montana and California. Independent retailers who would like to place an order, please call 1-800-543-3150 or visit www.AcuSport.com for additional information