Call To Action For West Virginia NRA Members to Support West Virginia Gun Owner Protection Act
By James M. "Jim" Mullins, Jr., Esq.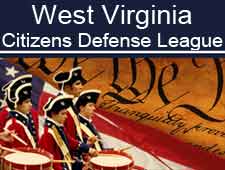 West Virginia –-(Ammoland.com)- I have spoken to the NRA's West Virginia state lobbyist, Jordan Austin, about HB 3125 and sent him detailed information on the bill before it was introduced.
Unfortunately, as of this writing, the NRA has not yet taken a position –at least not publicly– on West Virginia Gun Owner Protection Act of 2011, bill number HB 3125.
While WVCDL is a much smaller and younger organization, the NRA has the influence and the pull to get our Legislature to pass anything that it publicly endorses and supports.
In fact, any time I discuss one of WVCDL's proposals with any number of pro-gun legislators, one of the first questions I always get is, "What is the NRA's position on this?"
That is a question I am neither authorized to answer nor to which, in the case of HB 3125, do I know the answer.
The clock is starting to tick in this legislative session. Today is the 38th day of the 60-day session. Under legislative rules, bills must pass their house of origin by the 50th day–12 days from now. The state constitution requires a bill to be read on 3 separate days in each house unless 4/5 of the members present vote to suspend this rule. This means we now have only 10 days (7 days as of Lobby Day) to get bills out of committee and onto the floor to keep them alive for this session.
Many of you, like me, are also members of the NRA. We face a very simple reality on HB 3125: if the NRA remains silent, we have a steep uphill battle facing us over the next 10 days. However, if the NRA decided to endorse HB 3125 and tell legislators that future candidate ratings and endorsements are contingent upon how they vote on HB 3125, the bill will pass overwhelmingly and be the law of this state in just a few weeks.
There is nothing in HB 3125 that the NRA should have any reason to oppose. In fact, HB 3125 is FULL of individual initiatives that the NRA has endorsed in its recent West Virginia legislative candidate surveys and in other state legislatures across the country:
In its 2010 West Virginia legislative candidate survey, which Mr. Austin administered, the NRA:
Stated that it is the NRA's official position that "a person with a permit to carry a concealed firearm should be able to carry that firearm concealed anywhere he or she has a legal right to be, except in certain 'sterile' high-security locations."
Asked legislative candidates to support strong state preemption of local gun control ordinances. * Asked legislative candidates to support allowing concealed carry at state colleges & universities.
Asked legislative candidates to support a "worker protection" or "parking lot" bill that would allow anyone who can legally possess a firearm to keep and store it in their private vehicle notwithstanding any policy of the owner of a parking lot, including an employer.
If you recognize some of these issues, that would be because they are all part of HB 3125.
Additionally, in many other states–including Arizona, Iowa, South Carolina, Tennessee, and Wyoming–the NRA is actively promoting strong pro-gun bills of varying degrees that would significant expand gun owners' rights in each of those states. Do you want West Virginia to receive the same attention?
I thought so.
Therefore, if you are a member of the NRA, I urge you to find your NRA membership card (or at least your membership number) and call 1-800-392-8683 during normal business hours and ask to speak to someone about West Virginia House Bill 3125 and tell that person that you, as an NRA member in West Virginia, would like to know the NRA's position on HB 3125 and ask that they publicly endorse and push for the bill's passage.
Second, I urge you to send Jordan Austin a polite but insistent e-mail at [email protected] (I suggest using the subject line "WV HB 3125") and tell him that you, as an NRA member in West Virginia, want HB 3125 to become law and want to see your NRA put its full backing behind this important pro-gun bill. I encourage you to follow up on your e-mail with a call to Mr. Austin's office at the NRA Headquarters in Fairfax, Virginia, at 703-267-1222 during normal business hours to again let him know that you are an NRA member in West Virginia who wants HB 3125 to become law.
In all your e-mails and phone calls to anyone at the NRA, please make sure you include your name, address, phone number, and NRA member number.
James M. "Jim" Mullins, Jr., Esq.
Treasurer, Founder, Past President, Legislative Director, and General Counsel,
West Virginia Citizens Defense League, Inc.
About:
The West Virginia Citizens Defense League (WVCDL) is a nonpartisan, nonprofit, all-volunteer, grassroots organization of concerned West Virginians who support our individual right to keep and bear arms for defense of self, family, home and state, and for lawful hunting and recreational use, as protected by the state constitution and the Second Amendment of the United States Constitution. Visit: www.wvcdl.org