Lipsey's Announces New Website Dedicated to Exclusive Firearms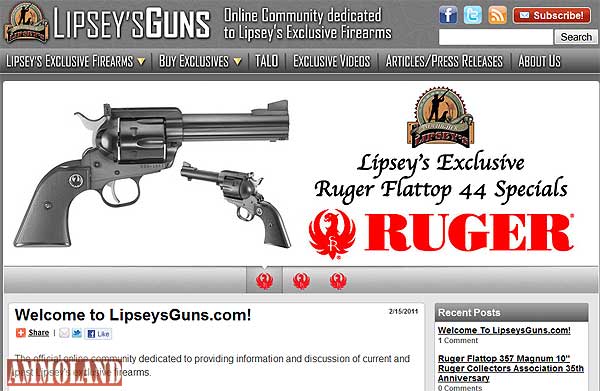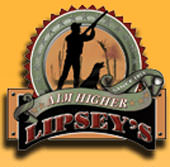 Baton Rouge, Louisiana –-(Ammoland.com)- Lipsey's is excited to announce the unveiling of our new website, www.LipseysGuns.com.
The official online community dedicated to providing information and discussion of current and past Lipsey's exclusive firearms.
Lipseys.com will continue to be the dedicated resource for our great Lipsey's dealers, while LipseysGuns.com will focus on providing consumers with a community to discuss and learn about our exclusive catalog and the firearms industry.
You can keep up to date on our upcoming exclusives, receive relevant information regarding the firearms industry, and share your thoughts and opinions on the entire Lipsey's exclusive catalog. We'll give you a sneak peek into the firearms distribution world and the steps it takes to create the next great special makeup.
Collectors and avid shooters will also be able to download a certificate of authenticity for every Lipsey's Exclusive firearm we've ever sold as well.
We look forward to answering questions and interacting with you through your favorite social media website.
Like Lipsey's Guns on Facebook: www.Facebook.com/LipseysGuns Follow Lipsey's Guns on Twitter: www.Twitter.com/LipseysGuns
You can also sign up for Lipsey's Guns Free Mailing List to receive periodic updates about new content on LipseysGuns.com.
What you see on the website now is only the beginning, as we are in the process of categorizing and uploading the entire Lipsey's exclusive catalog. Join us and have fun!
-The Lipsey's Team www.LipseysGuns.com
Lipsey's has been a firearms distributor since 1953 and currently services FFL licensed firearms retailers in all 50 states. To find out more about these and other Lipsey's offerings, please visit www.Lipseys.com.
About Lipsey's, LLC
Lipsey's, LLC is a family-owned, wholesale firearms distributor based in Baton Rouge, Louisiana. Since 1953, Lipsey's has been one of the nation's leading distributors, serving customers in all 50 states. Lipsey's has won numerous awards for industry leadership based on their service to their retailers and to their community. Lipsey's prides itself in the relationships they have established with top firearms manufacturers, retailers, and industry organizations.
Lipsey's – Aim Higher!