Randi Rogers Cruises to Women's Limited Win for Team Glock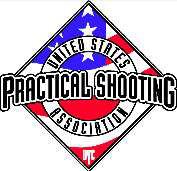 SEDRO-WOOLLEY, Wash. –-(Ammoland.com)- Randi Rogers made it look easy as she cruised to victory in the Women's Limited division at the U.S. Practical Shooting Association's (USPSA) Florida Open Handgun Championship.
The Team Glock shooter from Smyrna, Ga., who is the reigning Women's Limited-10 and Production national champion, dominated the match winning all 10 stages and finishing 16th place overall. Her final score of 1087.3644 points gave her a 216-point margin over her nearest competitor, Hilde Nakling of Oslo, Norway.
Nakling finished second with 871.1129 points while Barbara Wolter of Loxahatchee, Fla. took third with 350.5049. Pennee Schrup of Becker, Minn. and Mimi Nofil of Coconut Creek, Fla. placed fourth and fifth with 341.4348 and 235.0565 points respectively.
Elsewhere in Limited division competition, Rogers' Glock teammate, Dave Sevigny, also of Smyrna, Ga., finished first overall to win the Limited division title with 1501.2273 points. Among the seniors, Dave Mueller of Tallahassee, Fla. claimed the super senior title by topping all senior shooters with a score of 952.6618. San Juan, Puerto Rico's Alfredo Colon finished as the top senior with 898.0756 points.
The USPSA Florida Open Handgun Championship was held this past weekend at the Universal Shooting Academy in Frostproof, Fla. and drew more than 365 top competition shooters, including competitors from Brazil, Canada, the Czech Republic, Ecuador, Norway, Russia, Serbia, the Slovak Republic and Spain.
The next major match on the USPSA calendar is the 2011 Area 6 Regional Pistol Championship which will be held April 15-17 at the Universal Shooting Academy.
For more information on upcoming matches, or to become a member, visit www.USPSA.org. To join in on the conversation with other competition shooters follow @USPSA_Shooting on Twitter or find us on Facebook at www.facebook.com/USPracticalShootingAssn.
About:
USPSA is a non-profit membership association. Most of the more than 15,000 individual members belong to and regularly compete at one of the nearly 400 affiliated clubs and sections (groups of clubs banded together for mutual benefit) located across the United States. USPSA is affiliated with the International Practical Shooting Confederation (I.P.S.C.), which is comprised of approximately 67 nations. USPSA is the American region of IPSC. Visit: www.uspsa.org