Team GLOCK Named 2011 USPSA Florida Open Limited Division Champions
Dave Sevigny Wins High Overall Championship and Randi Rogers wins Ladies Limited Title.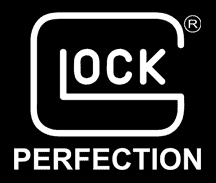 SMYRNA, Ga. –-(Ammoland.com)- Team GLOCK continued their winning streak to open the season at the 2011 USPSA Florida Open, held Feb. 18-20 in Frostproof, FL.
Team GLOCK Captain Dave Sevigny led a highly skilled Limited division field to win another High Overall championship while Team GLOCK's Randi Rogers won the Ladies Limited championship placing 16th overall.
Known world-wide as a premier USPSA tournament, 358 competitors from around the globe entered the prestigious event. The 10-stage practical pistol tournament featured IPSC Classic targets, knock-down steel and required more than 300 rounds to complete. The Limited division, known as an iron-sight "race" division was the most fiercely contested event with national and world champions placing in the Top 5.
Both Sevigny and Rogers used .40 caliber GLOCK 35 pistols by S&J Custom with fixed Warren Tactical Series-Sevigny Competition black sights.
Sevigny won three stages, placed in the top three on nine stages and outpaced the 2nd place competitor by a decisive 48 points.
"I am excited to come away with a win at the Florida Open," said Sevigny. "It was a highly technical match with a lot of tight shots and precise footwork. I love tournaments like that."
This makes Sevigny's sixth Florida Open Production and Limited division championship.
Randi Rogers shot her way to the Ladies Limited Championship in the 106 competitor field – finishing 16th overall among all competitors. She demonstrated amazing range by placing in the top 20 overall on six stages.
"The Florida Open is one of my favorite matches of the season," stated Rogers. "It is the most challenging and diverse match I have ever shot and it is an excellent way to start off the 2011 USPSA season."
Team GLOCK's next event is the IDPA Indoor Nationals, held Feb. 24-26 in Springfield, MA. Sevigny is the defending Stock Service Pistol Champion and a 7-time Winter Championship and Indoor National Champion, Rogers is the defending Ladies Champion and a 2-Time Ladies Indoor National Champion.