West Virginia Citizens Defense League Lobby Day This Monday
WVCDL's annual Lobby Day at the West Virginia Legislature is this Monday, February 21, at the West Virginia State Capitol.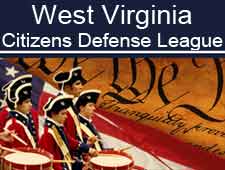 West Virginia –-(Ammoland.com)- As in past years, we will gather in the Capitol Rotunda at 10 AM for an informational session.
Because Monday is a state holiday (President's Day), parking arrangements will be different than on most days during the legislative session. The shuttle bus that normally runs between Laidley field and the Capitol Complex will not run on Monday.
Everyone who is attending Lobby Day will need to park in the metered parking lot that you can access by:
Taking I-77 Exit 99 (Greenbrier Street/State Route 114).
Turn onto Greenbrier Street/State Route 114 south (left if you are exiting from I-77 north or right if you are exiting from I-77 south). Hint: you want to go toward the Capitol and the Kanawha River.
Get in the left lane and turn left at the Washington Street signal (the first light south of the I-77 interchange.
Keep left and park in one of the metered spaces. You will not need to feed the meters on Monday due to the holiday.
If you are of limited mobility and have a disabled parking pass, please ask one of the guards at the guard shack at the capitol parking lot entrance for directions to the best parking for your situation.
All Lobby Day activities except your walk between your car and the capitol building will be indoors. While next Monday's weather will not be as warm as this week, we will not be experiencing any return to true winter weather. There are limited facilities throughout the capitol for hanging coats & storing umbrellas (AT YOUR OWN RISK). Unless Monday morning's temperatures are colder than I expect, I suggest coming to the capitol dressed for warm temperatures.
As in years past, we will be distributing to all legislators handouts describing all gun-related bills that have been introduced in the Legislature and WVCDL's positions on them.
Unlike past years–and as you have hopefully heard many times over the last week–WVCDL has consolidated its legislative initiatives into a single bill, HB 3125, the West Virginia gun Owner Protection Act of 2011. A Senate counterpart, SB 543, is being introduced this morning by WVCDL member, Senator Dave Sypolt, R-Preston. Therefore, most of our efforts when we visit various delegates and senators throughout the day will be focused strictly on HB 3125 and SB 543, which brings me to our next issue.
About:
The West Virginia Citizens Defense League (WVCDL) is a nonpartisan, nonprofit, all-volunteer, grassroots organization of concerned West Virginians who support our individual right to keep and bear arms for defense of self, family, home and state, and for lawful hunting and recreational use, as protected by the state constitution and the Second Amendment of the United States Constitution. Visit: www.wvcdl.org