Horus & Kestrel Combined Improves Long-Range Shooting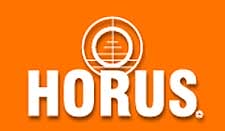 San Bruno, CA –-(Ammoland.com)- Horus and Kestrel are now together in one unit! Horus technology is now embedded in Kestrel 4500 NV Pocket Weather Meters, eliminating the need for a PDA.
This compact instrument can fit in a pocket, has auto weather input capability, and still contains all the valuable features of ATrag, including an extensive gun list, customizable targets, and truing.
Why Horus ATrag Ballistics?
With all the different brands of ballistics software on the market, why would Horus Vision's ATrag be the engine of choice to embed within a Kestrel?
One of the obvious reasons was because of the military contract Horus Vision was granted, outfitting the Army with ATrag as the exclusive ballistics software of choice. If ATrag was trusted for our troops in the field, then ATrag would be a good fit for Kestrel Pocket Weather Meters.
The biggest factor differentiating ATrag from other ballistics software is the truing capability, taking your factual data and modeling an accurate outcome of bullet drop, rather than a predictive one.
What is the benefit?
The two-in-one integration of the Horus Kestrel eliminates the need for a ruggedized PDA (which comes with a number of accessories you would have to lug around, as well) to calculate ballistics in long-range shooting. Since the ballistics software is embedded within the Kestrel unit, environmental data automatically inputs from the Kestrel side to the ATrag side for accurate and instant solutions. It is light-weight, compact, and all it takes to run are two AAA batteries- no chargers, plugs, or over-sized energy sources.
About:
Horus brings cutting-edge technology to long-range shooting to help you shoot farther with ultimate accuracy. Horus reticles, scopes, ballistics software and accessories offer a simpler solution for making fast, precise, bulls-eye hits consistently. Our easy-to-use reticle design and targeting software deliver dramatic improvements no matter what your skill level. Visit: www.horusvision.com