West Virginia 2011 Legislative Session Ends with NO Gun-Related Legislation Passing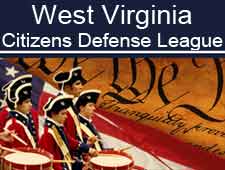 West Virginia –-(Ammoland.com)- The 2011 regular session of the West Virginia Legislature ended at midnight with good news and bad news for West Virginia gun owners.
The good news: Once again, as we have done every year since 2007, WVCDL helped stop every anti-gun bill that surfaced.
The most serious threat we faced this year was HB 2346, which would have significantly expanded disqualifications from firearm possession for domestic violence protective orders issued in ex parte "emergency" hearings where the respondent does not have the right to be heard and vastly expand the categories of "protected persons" with regard to whom a protective order would bar firearm possession.
The bad news: This year, the Legislature did not pass a single bill that could be described has being even mildly "pro-gun." We were not surprised that neither HB 3125 nor SB 543 were acted upon given their length and the delays in the bill drafting office. However, there were many other smaller, "bite size" bills the Legislature could have taken up to give at least a token gesture to gun owners, but they did not do so. Even the most innocuous bills, such as HB 3087 and SB 387 (relating to retired law-enforcement officers) each passed their respective houses of origin but went nowhere in the other house.
One small consolation: given the political turmoil surrounding the state Senate's controversial rule changes to strip Senate President Earl Ray Tomblin of his senatorial powers and duties while he acts as Governor pursuant to Article VII, § 16 of the state constitution until a special election later this year and the potential litigation surrounding the constitutionality of this arrangement, at least we have nothing to lose if the state Supreme Court declares everything done by the Legislature over the last 60 days null and void.
Below, I offer more specific discussion of what we learned this year and how we will adapt going forward.
HB 2346 Helped Expose Anti-Gun Delegates
This year is not the first time we have had to deal with the contents of HB 2346. Last year, the same bill was introduced as HB 4422. Last year, the House Judiciary Committee held a public hearing on HB 4422 on WVCDL Lobby Day and our testimony in opposition to the bill led the committee to take no action on it. This year, the committee passed HB 2346 with no prior notice. However, the leadership of the House of Delegates blocked further action on this bill by placing it on the inactive calendar.
Both 2010 HB 4422 and 2011 HB 2346 were sponsored by several delegates who claim to be pro-gun, but really are not. Some of the sponsors of the bill changed their minds and did not sponsor it again this year. However, among the 4 sponsors of HB 2346, 3 of them–including House Judiciary Committee Chairman Tim Miley, D-Harrison, who was the lead sponsor of both bills–have consistently received "A" ratings from and the endorsement of the National Rifle Association. In addition to Chairman Miley, the other "pro-gun" sponsors of this abominable bill were Delegates Michael Ferro, D-Marshall, and Clif Moore, D-McDowell. The fourth sponsor of HB 2346, Delegate Bonnie Brown, D-Kanawha, is so vehemently anti-gun that she has long held a well-deserved "F" rating from the NRA and has never attempted to portray herself otherwise.
In 2008, WVCDL exposed Delegate Moore's duplicity during a House Judiciary Committee hearing on a proposed casino carry ban that WVCDL played a critical role in defeating. Unfortunately, very few people in McDowell County know that know where Delegate Moore really stands.
To date, we have not received a satisfactory explanation of why Delegate Ferro again cosponsored HB 2346.
Finally, we come to House Judiciary Committee Chairman Tim Miley. Given his record, the best we can now say about Delegate Miley is that he's playing it both ways on gun issues. He has long pretended to be pro-gun. However, like many self-proclaimed "pro-gun" legislators, Delegate Miley never participated in WVCDL's legislative candidate surveys. Nevertheless, when former chairbeing Carrie Webster was appointed to the bench at the end of 2009 and Delegate Miley became chairman, many of us hoped that there would be a thaw in the House Judiciary Committee's longstanding neglect (at best) or outright hostility to considering more pro-gun legislation. After 2 sessions, I am hard-pressed to tell the difference between Chairman Miley and his predecessor.
In our Legislature, committee chairmen set the agenda and the other members of the committees are powerless to bring a bill before the committee if the chairman does not want it heard.
Based on a combination of WVCDL legislative candidate survey responses and private conversations I have had with several nonparticipating members, I can tell you that if we could have an open vote among the house Judiciary Committee's 25 members, we could literally get anything we want passed in committee and likewise could get literally anything we want passed on the floor of the House of Delegates if it could get through the committee–and neither vote would be close.
I have heard some people blame the problems we are having with the House Judiciary Committee on strong anti-gun sentiments among the committee's staff, which has influenced Chairman Miley. That is not only not an excuse, but an underscoring of the problem we face. In politics, personnel is policy. If a politician of a political viewpoint surrounds himself primarily by people of different views, over time, his views will tend to gravitate toward those of his closest advisors. Moreover, Chairman Miley is a very intelligent man and is a practicing attorney with many more years of experience than I.
Regardless of whether Chairman Miley is a closeted anti or has simply been grossly negligent in his personnel decisions, we have a serious problem in the House of Delegates that is going to have to be remedied by Delegate Miley's constituents in Harrison County. Chairman Miley must shape up or we must persuade his constituents to ship him out.
About:
The West Virginia Citizens Defense League (WVCDL) is a nonpartisan, nonprofit, all-volunteer, grassroots organization of concerned West Virginians who support our individual right to keep and bear arms for defense of self, family, home and state, and for lawful hunting and recreational use, as protected by the state constitution and the Second Amendment of the United States Constitution. Visit: www.wvcdl.org