ATK Received $57 Million Contract from Orbital for Upgraded CASTOR® 30XL
"The Solid Rocket Motor is used on the Second Stage of the Taurus II Launch Vehicle"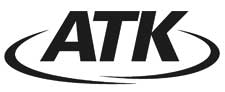 Minneapolis, MN – (Ammoland.com) – ATK was awarded a $57 million contract to provide the CASTOR® 30XL, an upgraded second stage motor for Orbital Science Corporation's (NYSE: ORB) Taurus® II commercial launch vehicle, which will supply cargo for NASA to the International Space Station.
The CASTOR 30XL is a larger and higher-performance solid rocket motor, with greater payload capability than the CASTOR® 30A, which is used on the current configuration of the Taurus II. "The CASTOR® 30XL is another important addition to our expanding portfolio of commercial propulsion products, which include the GEM, Orion, and CASTOR® solid rocket motor lines." said Scott Lehr, ATK Aerospace Systems vice president and general manager of Strategic and Commercial Systems. "We leveraged our heritage flight-proven and cost-effective technologies to develop a customized, higher-performing second stage solution for Orbital's Taurus II launch vehicle."
The first two test flights of the Taurus II will use the original CASTOR® 30A configuration, the next two flights will use a higher-performing CASTOR® 30B motor, while the CASTOR® 30XL will be used after the first four flights.
Orbital's Taurus II medium-class launch vehicle is slated to perform commercial cargo re-supply missions to the International Space Station (ISS) for NASA. It will be demonstrated under the Commercial Orbital Transportation Services (COTS) program and put into service under the Commercial Resupply Services (CRS) contract.
"We have had a long and successful history of working with Orbital as their solid propulsion provider. We are very pleased to be able to provide an upgraded stage to support their critical NASA COTS and CRS programs, as well as other NASA, DoD and Commercial mission requirements" said Lehr.
ATK is an aerospace, defense, and commercial products company with operations in 23 states, Puerto Rico, and internationally, and revenues of approximately $4.8 billion. News and information can be found on the Internet at www.atk.com.