World-Class Shooter Jerry Miculek to Appear at Gunslick Pro Booth at 2011 NRA Annual Meetings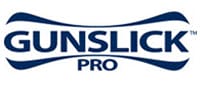 ONALASKA, Wis. –-(Ammoland.com)- Professional shooter Jerry Miculek will be at the Gunslick Pro booth during the NRA Annual Meetings in Pittsburgh, PA.
Attendees can meet this world champion speed shooter and expert gunsmith at booth No. 1023 on Friday, April 29 and Saturday, April 30 from 2-3 p.m.
Act Fast, Meet this Superstar
Visitors will want to line up early to meet Jerry. His 37 shooting titles are unmatched in the industry.
Also impressive are Miculek's gunsmithing skills. He knows dirty guns—and over the years has become a leading authority on gun care. Jerry paired-up with Gunslick Pro in 2009 because of their specialized gun cleaning solutions and easy-to-use tools.
Learn more about Jerry and view his long, impressive list of shooting accomplishments online, at www.gunslick.com/jerrymiculek/default.aspx.
About Gunslick Pro
Gunslick products are designed for serious shooters who demand a thorough clean for precision performance. The company offers the most advanced, non-toxic cleaning chemicals proven to be superior through third party testing. Gunslick also features a full line of advanced cleaning kits and components. For more information, visit www.gunslick.com.