Keller Wins Super Senior Shooting Title at USPSA Single Stack Nationals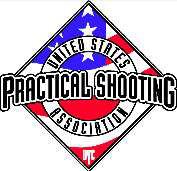 SEDRO-WOOLLEY, Wash. –-(Ammoland.com)- Robert Keller of Palm Beach Gardens, Fla. worked his way back from a fourth place start to win the Super Senior title at the 2011 Springfield Armory USPSA Single Stack Nationals this weekend.
Keller, who was in fourth place after the first stage in the match, moved to second then third before claiming the lead over Paul Clark Sr. of Littleton, Colo. on stage four. Keller held the lead through the remaining 10 stages to win the title with a final score of 577.6446 points.
Finishing in second and just 7.8013 points out of first was Richard Heinie of Quincy, Ill., the co-founder of the Single Stack Nationals now in its 17th year of competition. Heinie finished with a final score of 569.8433.
Rounding out the top five were Clark in third with 548.8634, John Amidon of North Syracuse, N.Y. in fourth with 532.1285 and Joel Parks of Festus, Mo. in fifth with 468.6112 points.
"The Super Senior category is always a tough contest and to win means overcoming serious competition from your fellow shooters. Through 11 straight stages Robert had to keep the match co-founder at bay, and that's never and easy feat. Congratulations to Robert on an outstanding match," said Michael Voigt, USPSA president.
Also claiming titles at this year's championship were Dave Sevigny of Smyrna, Ga. who won the overall title with 977.8292 points, and Sara Dunivin of Phoenix, Ariz., who claimed the Women's title with 683.7541. The Junior title went to Austin Cisna of Metamora, Ill. who finished with 610.3718 while the Senior title went to Jon Huspek with 721.2450.
The Springfield Armory USPSA Single Stack Nationals were held this past weekend in Barry, Ill. with over 350 top shooters from around the country competing in the event.
Want to learn more about practical shooting, or join the 20,000 members of USPSA in the most dynamic and fast-paced shooting sport around? Then visit www.USPSA.org, follow @USPSA_Shooting on Twitter or like USPSA on Facebook at www.facebook.com/USPracticalShootingAssn.