Area 1 Gives Bragg 2nd Limited Win Of USPSA Shooting Season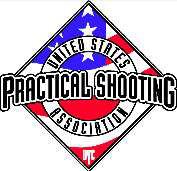 SEDRO-WOOLLEY, Wash. –-(Ammoland.com)- Manny Bragg of Kirksville, Mo. picked up his second USPSA regional title of the season with his Limited division win at the 2011 USPSA Area 1 Regional Handgun Championship, Presented by Springfield Armory, this past weekend in Shedd, Ore.
Bragg, who won the Limited division title at the USPSA Area 5 Regional Handgun Championship the previous weekend, started the match in fourth place before winning four consecutive stages to move into a comfortable lead.
Bragg ended the match with a total of six stage wins and a final score of 1174.1041, a 154 point lead over his nearest competitor, John Harma of Phoenix, Ariz.
"Manny is one of the strongest competitors in Limited division competition and a safe bet to finish in the top five, if not win outright," said Chuck Anderson, the USPSA Area 1 director.
Taking second place in the match was Harma who won one stage before finishing with a score of 1019.3925. Third place went to Burton Thompson of Pendleton, Ore. with 1017.6575 points.
Rounding out the top five were Sebastiao Filho of San Rafael, Calif. in fourth and Charlie Perez of Parker, Colo. in fifth with scores of 995.5634 and 967.4545 respectively.
Elsewhere in the Limited division, Lisa Munson of Marysville, Wash. claimed the top spot among the women finishing 24th overall with a score of 802.4325. Brian Nelson of St. George, Utah was the top junior finishing 21st overall with 835.1269 points. Among the seniors, Scott LeRoux of Maple Valley, Wash. won the Senior Limited title with 862.4722 while Steve Hall of Klamath Falls, Ore. took the Super Senior Limited title with 863.6480.
About:
USPSA is a non-profit membership association. Most of the more than 20,000 individual members belong to and regularly compete at one of the nearly 375 affiliated clubs and sections (groups of clubs banded together for mutual benefit) located across the United States. USPSA is affiliated with the International Practical Shooting Confederation (I.P.S.C.), which is comprised of approximately 67 nations. USPSA is the American region of IPSC. Visit: www.uspsa.org