Rudy Project's Corey Estill Takes Single Stack Shooting Title at USPSA Area 5 Regional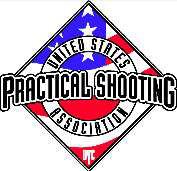 SEDRO-WOOLLEY, Wash. –-(Ammoland.com)- Team Rudy Project's Corey Estill of Frankfort, Ky. won seven of 14 stages and held the lead for most of the match to win the Single Stack division title at the U.S. Practical Shooting Association's Area 5 Regional Handgun Championship.
Estill began the match in second place as Jarrod Timmer of Holland, Mich. grabbed the lead after winning the first stage. Estill quickly rebounded taking the lead with the first of his seven stage wins on stage two. Estill remained in the lead through the next six stages.
On the ninth stage of the match, Kyle Huening of Indianapolis, Ind. overtook Estill with a stage win. He then won the next stage but let the lead slip away as Estill won stage 11.
Estill maintained his lead through the remainder of the match and took the title with a final score of 1379.5579 points. Huening finished more than 102 points behind Estill in second place with 1276.6265.
"Corey shot a solid match, and when he fell out of first he quickly regrouped to retake the lead and claim the Single Stack title," said Gary Stevens, the USPSA Area 5 director.
Christopher Wisiewski of Eagan, Minn. took third in the match with one stage win and a final score of 1156.0716. James Davidson of Lincoln, Ill. finished in fourth and claimed the Senior title with one stage win and a score of 1155.9114. Timmer rounded out the top five with 1139.2937 points.
The Area 5 Regional Handgun Championship was held June 16-19 at the PASA Park ranges in Barry Illinois. The match drew 359 shooters from across the U.S., including Illinois, Indiana, Kentucky, Michigan, Ohio, West Virginia and Wisconsin, the states that make up the Area 5 region.
The Area 5 match is the second of eight regional events on the USPSA competition calendar. The next regional event is the 2011 USPSA Area 1 Regional Handgun Championship, Presented by Springfield Armory which takes place June 22-26 at Albany Rifle and Pistol Club, Shedd, Ore.
Want to learn more about practical shooting, or join the 20,000 members of USPSA in the most dynamic and fast-paced shooting sport around? Then visit www.USPSA.org, follow @USPSA_Shooting on Twitter, like USPSA on Facebook (www.facebook.com/USPracticalShootingAssn) or read the Practical Shooting blog (www.practicalshooting.posterous.com).
About:
USPSA is a non-profit membership association. Most of the more than 19,000 individual members belong to and regularly compete at one of the nearly 375 affiliated clubs and sections (groups of clubs banded together for mutual benefit) located across the United States. USPSA is affiliated with the International Practical Shooting Confederation (I.P.S.C.), which is comprised of approximately 67 nations. USPSA is the American region of IPSC. Visit: www.uspsa.org