MDTS Wounded Warrior Fundraiser Memorial Day Weekend 2011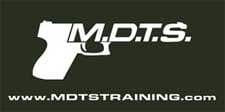 Utica, NY –-(Ammoland.com)- I and the other MDTS staff members, friends and strategic partners want to thank all of you who came out to support the MDTS Wounded Warrior steel shoot fund-raiser over Memorial Day weekend.
This was a huge success for a first time event with shooters attending from across NYS to include citizens, Law Enforcement Officers and Military Personnel.
I am very proud to say that between the money we raised through event enrollments, extremely generous donations, raffles and online donations via the MDTS Wounded Warrior donation page we raised over $5000! It is my sincere hope that we can do this again in 2012 or something similar in an effort to give back to those who have served our country, stay tuned.
For those who couldn't make it to the event see what you missed in the video above:
July Updates:
Due to overwhelming demand we added another Combative Carbine Skills 1&2 course to the schedule on July 24th in Marietta NY, see more details below.
If you are on facebook check the MDTS Facebook page when you get a chance or join up if you are not. We are increasing our online efforts to provide more services and information to MDTS customers via the FB page.
We will be posting more personal training logs, videos, drills, gear reviews, pictures from classes, articles and invites to various short notice MDTS Training events there on a regular basis.
If I don't run into you at a class, at the range or on the mats have a great summer and as always, keep training.
Chris
About Chris:
Chris Fry is the owner and director of training and curriculum development for Modern Defensive Training Systems in Utica, N.Y. where he conducts courses in reality driven practical combatives skills, extreme close quarters physical defense, tactical folding knife and edged weapon combatives and combative pistol, carbine and shotgun skills. MDTS offers a variety of courses for responsible citizens, corporations, law enforcement and the U.S. Military with a singular goal of providing up to date, realistic and practical personal protection training. Visit: www.mdtstraining.com