IL Anti-Gun State Representative To Hold Town Hall Meeting – Your Attendance Required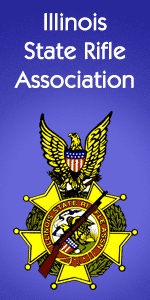 Illinois –-(Ammoland.com)- Illinois State Representative Karen May (D-58), will be holding a town hall meeting on Saturday, July 9, 2011.
May is a long time opponent of the law-abiding citizen's right to own firearms and has consistently voted in support of gun control bills introduced by the Daley/Emanuel Gun Grabbing Machine.
Most recently, May has voted against HB 148 which was a bill that would allow well qualified, law-abiding citizens to carry defensive firearms for the purpose of protecting themselves and their families against dangerous criminals.
After casting her vote against concealed carry, May released the following statement regarding her vote:
May Pleased as Concealed Carry Bill Fails

SPRINGFIELD, IL—State Rep. Karen May (D-Highwood) on Thursday released the following statement in response to the defeat of a House Bill 148 that would allow citizens to carry concealed weapons in Illinois:

"Growing up downstate, I understand how important gun ownership is for many residents of Illinois, but in modern society, there is no need for regular citizens to carry loaded, concealed weapons in public. I voted against allowing concealed carry to make sure our streets remain safe and free from violence."

"Our local police officers need every tool they can get to keep our communities safe, and I am glad this bill failed so that their job will not be more complicated by worrying about wild-west showdowns in our community, even by well-intentioned individuals."
Based on her statements on concealed carry, May is obviously out of touch with the violent realities of daily life that so may of us face. Of course, it's easy for someone like May to sit up there in Highland Park and tell the rest of us that we have nothing to worry about. May's "let them eat cake" attitude is inconsistent with the principles upon which our nation was founded and must not be tolerated.
HERE IS WHAT YOU NEED TO DO TO HELP PROMOTE THE RIGHT TO DEFEND YOURSELF:
Regardless of where you live, plan on attending Rep. Karen May's town hall meeting on Saturday, July 9, 2011. The meeting begins at 10:00 AM and will be held in the community meeting room in the Public Safety building located at 1677 Old Deerfield Road, Highland Park. Please be prepared to politely challenge Rep. May on her position that our streets are safer when unarmed citizens must share those streets with dangerous thugs.
Please share this alert with your friends and family and urge them to attend Rep. May's town hall meeting.
Please post this alert to any and all Internet blogs or bulletin boards to which you belong.
If you're not a member of the ISRA, then join today.
Remember, Rep. May and her friends in the gun control movement are taxpayer funded. The ISRA relies on the generosity of Patriots like you to fuel our fight against the gun grabbers. So, please make a donation to the ISRA today.
REMEMBER, ONLY YOU CAN PRESERVE AND PROTECT YOUR RIGHTS. IF YOU DON'T STAND UP FOR WHAT IS RIGHT, WHO WILL?
About:
The ISRA is the state's leading advocate of safe, lawful and responsible firearms ownership. Since 1903, the ISRA has represented the interests of over 1.5 million law-abiding Illinois firearm owners Visit: www.isra.org