ATK Announces Senior Executive Transition and Interim Appointment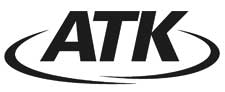 MINNEAPOLIS, Minn –-(Ammoland.com)-ATK (NYSE: ATK) announced today that effective August 8, Tom Sexton, will become the company's interim Chief Financial Officer.
Mr. Sexton, ATK's current Vice President and Controller, is a 25-year veteran of the company and has an extensive background in all aspects of both corporate and operational finance.
Mr. Sexton succeeds John Shroyer who will be leaving ATK after it reports FY12 first quarter earnings on August 4. He has accepted the Chief Financial Officer position with Capsugel, a New Jersey-based company.
ATK will retain an executive search firm to review both internal and external candidates for the permanent Chief Financial Officer position. "In the interim, we are extremely fortunate to have the depth of management experience and financial acumen Tom brings to the job. His experience will help ensure a smooth transition until a permanent CFO is named," said Mark DeYoung, President and CEO.
Regarding Mr. Shroyer's departure, DeYoung stated "John has contributed significantly to the company's success throughout his career. He has led several strategic initiatives, and built a strong financial organization with significant bench strength. On behalf of the Board of Directors and ATK's executive management team, I want to personally thank John for his many contributions and wish him continued success in his new career."
ATK is an aerospace, defense, and commercial products company with operations in 22 states, Puerto Rico, and internationally, and revenues of approximately $4.8 billion. News and information can be found on the Internet at www.atk.com.