BLACKHAWK and Irene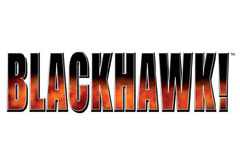 NORFOLK, Va. –-(Ammoland.com)- In preparation for any local impact from Hurricane Irene, we are closely monitoring the weather situation and we have initiated pre-storm preparation activities.
Our top-level goals are ensuring the safety of our employees, our infrastructure and our abilities to serve you.
At this time, all ATK BLACKHAWK! operations are processing under normal business hours and we are fully staffed throughout our business units.
With that being stated and given the path of Irene, our Norfolk Facility could experience outages over the weekend and into the beginning of the upcoming week. If an outage were to occur in Norfolk, we would do everything we can to be back up in service as soon as possible.
Thank you for all of your support over the years and we look forward to servicing you in the future.
Regards,
Debbie Deibel
Director of Customer Service
About BLACKHAWK!
BLACKHAWK! was founded in 1993 by former U.S. Navy SEAL Mike Noell and is a leading US manufacturer of tactical, military, shooting sports and law enforcement equipment. BLACKHAWK! manufactures tactical gear, body armor, law enforcement duty gear, holsters, hydration systems, protective gloves and gear, apparel and footwear, knives, illumination tools, breaching tools, hunting gear and recoil reducing stocks. BLACKHAWK! is now part of ATK Security and Sporting and is headquartered in Norfolk, Virginia, with US manufacturing facilities in North Carolina, Montana and Idaho. For more information on BLACKHAWK! and BLACKHAWK! products, log on to www.BLACKHAWK.com or call 800-694-5263.