Modern Defensive Training Systems August Update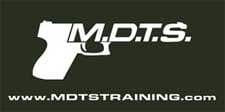 Utica, NY –-(Ammoland.com)- We just completed three very full days with our friend and mentor Craig Douglas (a.k.a. SouthNarc) training in his Practical Unarmed Combatives and Extreme Close Quaters Concepts 1 & 2 courses.
Sixteen attendees learned a lot about themselves, their gear and most importantly their current skills and capabilities under extreme stress.
This class was for me and was for them a game changer. If you get the opportunity to train with Craig, do not hesitate (www.shivworks.com). Big thanks to everyone for their hard work. For those who couldn't make it check out the After Action Report (AAR) here: AAR-PUC+ECQC
September Updates:
MDTS is very happy to be hosting Coach Cecil Burch for a 2 day seminar on Sept 10+11 in New York Mills, NY. If you are interested in gaining some realistic street effective empty hand defensive and combative skills standing and on the ground then I urge you to check out this seminar. Cecil is one of the best coaches out there. For more info see below.
Please note on the schedule page of the website the earlier start times for classes as we approach the later months of 2011. Since we will be losing daylight we will need to start earlier in order to cover all the class material.
Facebook:
If you are on facebook check the MDTS Facebook page when you get a chance or join up if you are not. We are increasing our online efforts to provide more services and information to MDTS customers via the FB page. We will be posting more personal training logs, videos, drills, gear reviews, pictures from classes, articles and invites to various short notice MDTS Training events there on a regular basis.
If I don't run into you at a class, at the range or on the mats have a great summer and as always, keep training.
Chris
About Chris:
Chris Fry is the owner and director of training and curriculum development for Modern Defensive Training Systems in Utica, N.Y. where he conducts courses in reality driven practical combatives skills, extreme close quarters physical defense, tactical folding knife and edged weapon combatives and combative pistol, carbine and shotgun skills. MDTS offers a variety of courses for responsible citizens, corporations, law enforcement and the U.S. Military with a singular goal of providing up to date, realistic and practical personal protection training. Visit: www.mdtstraining.com