The ATN NVB5X-2 Night Vision Binocular
ATN's Night Vision Bi-Ocular provides high magnification for home security or any other outdoor observing in total darkness!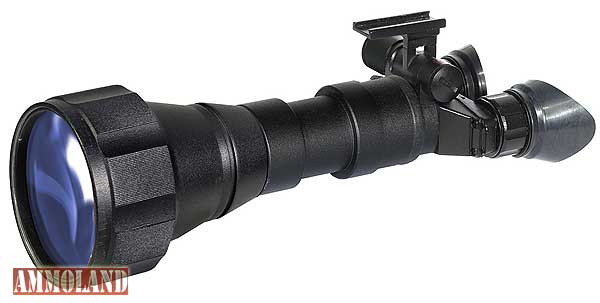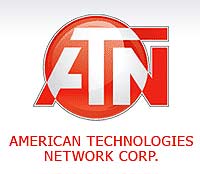 South San Francisco, CA –-(Ammoland.com)- American Technologies Network's new NVB5X-2 is the only night vision bi-ocular with the highest magnification of any commercial ATN NVB5X-2 Night Vision Binocularnight vision device on the market today.
Tough enough for any outdoor activity or environment, the ATN NVB5X-2 offers an incredible 5X magnification with range and clarity.
A bi-ocular system allows the viewer to look through two eyepieces that produces a stereoscopic image with results much like natural vision occurs.
The NVB5X-2 features multi-coated, all-glass optics that is weather and fog resistant. A detachable long range infrared illuminator also comes with the night vision device.
The NVB5X-2 runs on one 1.5 V AA type battery or one 3 V CR123A type battery with a battery life of up to 60 hours. (20 hours with the IR Illuminator attached). MSRP is $2,095.00.
ATN PVS14-3 (1AA) Specifications
Total Darkness IR System Yes
"SMART" Technology No
Multi-Purpose System No
IIT Generation 2+
Resolution 40-45 lp/mm
Magnification 5x
Lens System F 112 mm
Proshield Lens Coating Yes
FOV 8°
Range of Focus 30 m/y to infinity
Diopter Adjustment -5 to +5
Controls Digital
Automatic Brightness Control Yes
Bright Light Cut-off Yes
Automatic Shut-off System No
Infrared Illuminator Yes
IR Indicator Yes (in FOV)
Low Battery Indicator Yes (in FOV)
Power Supply 1×1.5 V AA type battery or
1×3 V CR123A type battery
Battery Life 60 hours (20 hours w/IR illuminator)
Environmental Rating weather and fog resistant
MIL-STD-810 Complies
Operating Temperature -40 to +50 °C
Storage Temperature -50 to +70 °C
Dimensions 288 x 108 x 102 mm
11.3″ x 4.3″x 4.0″
Weight 1.32 kg / 2.9 lbs
Warranty 2 years