Boston Proposes to License Knife Sales Restricting Your Second Amendment Rights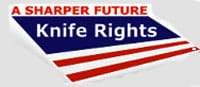 Gilbert, AZ –-(Ammoland.com)- As we warned, this Thursday, September 8, 2011, the Public Safety Committee of the Boston City Council will be holding a hearing with the intention of licensing the sale of knives in the city of Boston.
Below is the official stated purpose of the hearing:
That the appropriate committee of the Boston City Council hold a hearing to examine requiring the sale of knives to be licensed by the appropriate police agency that would monitor, regulate and license businesses selling knives. Representatives from the Boston Police Department, Inspectional Services Department, and other interested parties shall be invited to attend.
The meeting will be at Boston City Hall, Ianella Chambers, 5th Floor on Thursday, September 8, 2011 at 10 am.
If you are a Boston citizen, here is a link to the councilors' webpages where you can find a link to contact them and POLITELY express your outrage: https://www.cityofboston.gov/citycouncil/councillors
We urge all Boston area Knife Rights members to contact the Boston City Council and express their opposition to this measure. Currently citizens need a license to possess pepper spray. In a year or so this measure could lead to licensing citizens to possess a basic pocket knife.
As noted in the article linked below, existing Boston law already prohibits knives with a blade two inches or longer from being sold to anyone under age 18. A number of stores were fined as a result of a recent sting operation for illegally selling knives to underage persons. There is no indication that there has been any factual connection made between violence committed with knives in the city and these retailers, or that licensing would actually help the situation any more than simply enforcing the existing law on the books.
Knife Rights has a representative in Massachusetts who will be attending this meeting, but if you live in the area and can attend as well, the stronger show of opposition we can generate, the better.
Video: www.bit.ly/p0TUmg
Article: https://bo.st/qBwsaZ
Your membership and support allows Knife Rights to oppose efforts such as this to restrict our freedoms. If you are not yet a member, please join Knife Rights and encourage your friends to join today!
About:
Knife Rights (www.KnifeRights.org) is America's Grassroots Knife Owners Organization, working towards a Sharper Future for all knife owners. Knife Rights is dedicated to providing knife owners an effective voice in public policy. Become a Knife Rights member and make a contribution to support the fight for your knife rights. Visit www.kniferights.org