Tom Carpenter Takes EGW Area 8 Limited-10 Division Shooter Title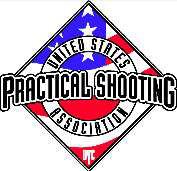 FREDERICKSBURG, Va. –-(Ammoland.com)- Tom Carpenter of Russellville, Tenn. won the Limited-10 division title at the 2011 EGW Area 8 Handgun Championship in Fredericksburg, Va. this past weekend.
The U.S. Practical Shooting Association's regional shooting competition drew over 300 shooters from the Mid-Atlantic region, as well as across the country.
Carpenter, who previously claimed the Area 8 title in 2005, won three of 10 stages before finishing with a final score of 1187.1560 points, outpacing his nearest competitor by 32 points.
"The Limited-10 competition was very evenly matched with four of the top five shooters taking stage wins, but it was Tom's strong, consistent performance that earned him the title," said Harry Foltz, the USPSA Area 8 director.
Second place in the Limited-10 division went to Jerry Tetreau of Chepachet, R.I. who won two stages and finished with 1154.4624 points. Gary Byerly of High Point, N.C. finished third with 1127.4293.
Rounding out the top five were Bucky Pollard of Newtown, Pa. in fourth with one stage win and a score of 1118.7427, and Paul Hendrix of Jamestown, N.C. in fifth with two stage wins and 1094.0283 points. Hendrix also finished as the top senior competitor in the division.
The 2011 EGW Area 8 Handgun Championship was held September 1-4 at the Fredericksburg Rod & Gun Club. In addition to crowning champions in each of the six USPSA divisions – Limited, Limited-10, Open, Production, Revolver and Single Stack – the match also hosted a shooting fundraiser as part of a larger effort to raise money for the Wounded Warrior Project. To date the Area 8 region of USPSA, made up of Delaware, Maryland, New Jersey, Pennsylvania and Virginia, has raised over $7,300 for the charity.
To learn more about practical shooting, or join the 20,000 members of USPSA in the most dynamic and fast-paced shooting sport around, visit www.USPSA.org, follow @USPSA_Shooting on Twitter, like USPSA on Facebook (www.facebook.com/USPracticalShootingAssn) or read the Practical Shooting blog (PracticalShooting.posterous.com).