Crime Spike In NYC During Protests Shows Bloomberg's Anti-Gun Policies Not Working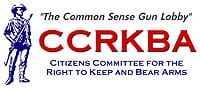 BELLEVUE, WA – -(Ammoland.com)- A spike in crime over the past few weeks while New York City policemen and women have been diverted to deal with the on-going Occupy Wall Street protest prove that Mayor Michael Bloomberg's anti-gun policies are working against law-abiding citizens who cannot protect themselves from crimes of opportunity, the Citizens Committee for the Right to Keep and Bear Arms said today.
The New York Post reported over the weekend that the number of people shot went up 154 percent for a one week period, which is more than double the number of people shot during the same week last year, and overall jumped 28 percent during the past month.
"While the city is sending its cops down to Wall Street to handle the protests, the neighborhoods are being left vulnerable, and that's because New York City continues to restrict the rights of law-abiding citizens to arm themselves," said CCRKBA Chairman Alan Gottlieb.

"It is bad enough when citizens must jump through a lot of hoops and pay exorbitant fees to obtain a gun permit in the Big Apple during normal times, but when police manpower is heavily diverted, those citizens are victimized by the system as much as they are by the criminals.

"Crooks certainly realize when the cops aren't around," he continued. "The New York Post story essentially sent a signal that criminals have a much safer working environment with police spending their time downtown instead of out on their normal beats."
The newspaper said there have been several more shootings this month than during the same month last year.
"This is nuts," Gottlieb observed. "When honest citizens in the neighborhoods are essentially abandoned by police who are called to deal with an extraordinary situation in Manhattan, it begs the question, how long are they supposed to live with the city's Draconian gun control laws? New York has a cumbersome system that Mayor Bloomberg is all-too-happy to perpetuate.

"It's time for New York City to reform its gun policies," Gottlieb said, "and in the meantime, return its cops to the neighborhoods where they can do the most to fight crime. But streamlining the gun permit process should be Priority One."
With more than 650,000 members and supporters nationwide, the Citizens Committee for the Right to Keep and Bear Arms is one of the nation's premier gun rights organizations. As a non-profit organization, the Citizens Committee is dedicated to preserving firearms freedoms through active lobbying of elected officials and facilitating grass-roots organization of gun rights activists in local communities throughout the United States. The Citizens Committee can be reached by phone at (425) 454-4911, on the Internet at www.ccrkba.org or by email to [email protected]