California Rifle and Pistol Association Foundation AR-15 Rifle Available Now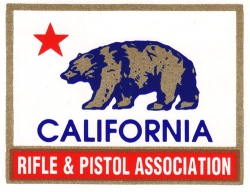 Sacramento, CA –-(Ammoland.com)- Now, here's something really exciting!
Most of you know that the CRPA Foundation, (our 501 (c) (3) organization,) has been selling limited edition Henry Golden Boy .22 rifles with the CRPA logo as a fundraiser for the past year or so with great success.
Effectively immediately we are launching a similar fundraiser for our 501 (c) (3), The CRPA Foundation, and we'll be using the same format CRPA has been using with the Henry Golden Boy rifles.
The difference is that we are selling limited edition AR-15 type rifles, California legal, of course, for $1,395.
The purchaser will be able to use a portion of that purchase price (approx. $700) as a tax deductible donation. We will send each purchaser a letter clearly defining the amount of their tax-deductible donation. The price includes shipping to all states except Alaska and Hawaii. Delivery time is about 45 days. Franklin Armory will ship your rifle to the licensed dealer of your choice. Send us a copy of your FFL's license.
Your local dealer, in addition to collecting the $25 state DROS fee, may also require a transfer fee to receive the rifle for you. If you have any questions regarding this limited time special offer, please call the CRPA office at (714) 992-2772.
Proceeds from the fundraiser will benefit our ongoing litigation funding and a new project called "Train a Soldier." This new project will provide supplemental funding to the marksmanship training and competitive shooting programs of the California Army National Guard which now trains active duty military for deployment to the Middle East. There are numerous mutually beneficial sub-projects that this partnership will foster, including a new state wide multi-gun competitions on military installations.
This customized CRPA AR-15's is a LIMITED EDITION, so order yours today and help CRPA continue to fight anti-gun litigation and help assist the California Army National Guard.
Make Checks Payable to THE CRPA FOUNDATION, and Return to:
CRPA, 271 Imperial Hwy., Suite 620, Fullerton, CA 92835
Phone: (714) 992-2772 FAX (714) 992-2996
For more information click here.
About:
The California Rifle and Pistol Association "CRPA," founded in 1875, is dedicated to defending the rights of law-abiding citizens to responsibly use firearms for self-defense and the defense of their loved ones, for sport, and for all other legal activities. CRPA is the official state association of the National Rifle Association. A California non-profit association, CRPA is independently directed by its own Board of Directors. CRPA's members include law enforcement officers, prosecutors, professionals, firearm experts, the general public, and loving parents. CRPA has always worked to reduce the criminal misuse of firearms and firearms accidents, while actively promoting and organizing the competitive shooting sports and Olympic training programs in California. We are proud to say that many CRPA competitors are among the best in the world. Visit: www.crpa.org