Steel Challenge Comes To Harvard, Massachusetts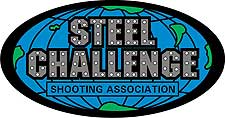 HARVARD, Mass. –-(Ammoland.com)- The Harvard Sportsmen's Club announced they will host their first Steel Challenge Shooting Association sanctioned Steel Challenge speed shooting match, complete with all eight Steel Challenge stages, on Saturday, November 5, 2011.
The popular Steel Challenge format offers a fun, yet challenging, competition structure that's ideally suited for new as well as experienced shooters looking to expand their shooting sports experience. Shooters can compete in the match in a variety of categories including Open Pistol, Iron Sight Pistol, Production, Open Revolver, Iron Sight Revolver, Open Rimfire Pistol, Iron Sight Rimfire Pistol, Open Rimfire Rifle and Iron Sight Rimfire Rifle.
"We have had a great response from club members and local shooters to the announcement of our first official Steel Challenge match and, weather permitting, we are expecting 80 to 100 shooters to enter the match," said match organizer Paul Dandini.
In addition to the strong response from shooters, the Harvard Steel Challenge has also garnered enthusiastic support from the firearms industry. Apex Tactical Specialties, Atlanta Arms & Ammo, Brownells, DC Ammo, Ear Safety Systems, Evolution Gun Works, Inc., GT Targets, Lee Precision, Midway USA, Powder Valley, Pro Ears, Safailand, Sierra Bullets, Smith & Wesson, SureFire, Tactical Defense Solutions, Tactical Solutions, Taurus, The Shooting Wire, Trijicon, Volquarten Custom and Zero Bullet Company have all donated to a random drawing the match is offering to all competitors registered prior to the shooters' meeting.
"With the Steel Challenge World Speed Shooting Championships moving to Florida in 2012, there is a lot of interest in expanding the sport of speed shooting and the Harvard match is a great way for New England area shooters to experience the Steel Challenge first hand," said Dave Thomas of the Steel Challenge Shooting Association.
For those interested in competing on November 5, the match fee will be $20, and just $10 for juniors not accompanied by an adult competitor. Registration will be on-site and will begin at 8:15am and shooters must be registered prior to the shooter's meeting to be entered in the random prize drawing. Shooting is scheduled to begin at 9:00am. Additional information and match updates can be found on the NortheastShooters.com forum.