American Knife & Tool Institute Heads to Boston for Knife Ban Public Hearing Friday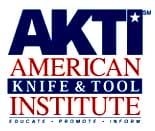 WASHINGTON, DC –-(Ammoland.com)- A public hearing is scheduled by the Boston City Council for Friday, November 18, 2011 and AKTI will have representatives there to attend and provide expert testimony against a proposal that would require convenience stores that sell knives to obtain a license.
While new language to the current proposal is expected prior to the meeting, it is anticipated to still target convenience stores in an effort that Boston City Council members mistakenly believe would improve public safety.
"AKTI is aggressively fighting this proposal, but we need help getting word out to the small convenience store owners about this proposed restriction and potential penalty for not complying," noted Jan Billeb, AKTI Executive Director, "and to individuals that their ability to purchase a knife where they prefer could be affected."
AKTI is asking people in Boston to contact their City Councilperson (617) 635-4500 and Mayor Menino's Office (617) 635-4500 and voice their concerns. Anyone that sells knives in the city of Boston, does business in Boston, or is a concerned Bostonian should make that call TODAY.
AKTI's Position:
Based on the current language of the proposal before the Boston City Council, the American Knife and Tool Institute is opposed to and does not see that any changes could improve the proposal to a point that it would not continue to have an adverse impact on its members and those entities that its members do business with as well as individuals who desire to purchase knives legally.
Our members produce quality safe products that are part of daily life of people all throughout the world. These products are responsibly sold and purchased at many different retail outlets or through dealers.
AKTI and its members believe that the current regulations around the sale of knives go above and beyond what is needed in the City of Boston. AKTI does not in any way support or endorse the illegal sale of knives or any illegal use of a knife or tool under current law in the City of Boston.
Background information on the Boston situation is available on the AKTI website at AKTI Heads to Boston Again.
This is the second time that AKTI has gone to battle in Boston for the knife community. Details about the 2001 effort to restrict knife carry can be found in the News & Updates section at www.AKTI.org.