ARMED AMERICAN RADIO Welcomes Pro CCW Sheriff Chuck Wright to the Program this Weekend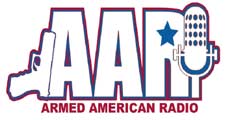 Atlanta GA –-(Ammoland.com)-  Nationally syndicated radio personality Mark Walters welcomes Spartanburg SC County Sheriff Chuck Wright to Armed American Radio this Sunday, November 6th.
Sheriff Wright is making national headlines this week with comments he made telling residents and women in particular to lawfully arm themselves with a concealed firearm.
His pro-carry statements come in the wake of a kidnapping and attempted rape by a coward repeat offender in one of his jurisdictions local parks.
Host Mark Walters said, "I am pleased to add Sheriff Wright to the list of pro CCW county sheriff's who have joined me on air over the previous two years. People don't realize just how influential a county sheriff actually is and when a county's chief law enforcement official advises his residents to lawfully carry a concealed weapon to defend against evil, those are powerful words, indeed. Unlike many politicians, Sheriff Wright "gets it" and I can promise listeners a strong and persuasive interview. I'm looking forward to bringing the sheriff to the already strong AAR guest lineup this week"!
AAR fans in the Spartanburg, Anderson, Greeneville, SC areas can tune in live at 8pm ET on WLFJ Christian Talk 660 AM. All other listeners across America can find a station near them by visiting www.armedamericanradio.com.
Adding affiliate stations at an unprecedented pace since its syndication two years ago, AAR now airs in dozens of markets across America from Florida to Alaska every Sunday evening from 8-11pm ET, 5-8 pm PT and is the fastest growing nationally syndicated, pro-gun radio broadcast in America dedicated entirely to the right to carry a firearm. Mark Walters and the Armed American Radio Network bring listeners the news, information and truth about the right to carry that the mainstream media simply ignore!
For more information, or to schedule an interview, please contact:
Armed American Radio Network www.armedamericanradio.com
[email protected]
386-AAR-Mark (386)-227-6275
Armed American Radio is syndicated on the Salem Radio Network. For media kit information, please visit www.srnonline.com/talk/talk-walters.shtml
About:
Armed American Radio is the most free-thinking, politically incorrect radio station in the U.S.A. We discuss liberty, self-defense, weapons, family, friends, and life. Visit: www.Armedamericanradio.org