Another Successful Women on Target Clinic at Rappahannock Pistol and Rifle Club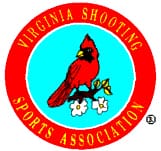 Virginia – -(Ammoland.com)- Rappahannock Pistol and Rifle Club (RPRC), a VSSA affiliated club, held their fall Women On Target (WOT) Instructional Shooting Clinic on Oct 1st.
The club had 49 women and about 40 club volunteers. Once again the clinic was a great success.
Using feedback provided by attendees of the spring clinic and the club's observations from the spring WOT clinic, the club incorporated informational sessions this time which provided the ladies additional learning opportunities while waiting their turn on the actual firing line.
The club also had a Virginia State Trooper provide two sessions on personal protection in the morning and then in the afternoon one of the club's veteran NRA certified instructors spoke on what the ladies needed to consider when selecting a pistol.
Thanks to the RPRC volunteers, transitioning the ladies between the informational session and the firing ranges occurred without a problem.
VSSA supported the club event with ammunition and eye protection.
Thanks to RPRC member Susan Hudson for providing the photos and report.
About:
The Virginia Shooting Sports Association (VSSA) was originally founded as the Virginia State Rifle and Revolver Association in 1938. VSSA is the official state association of the National Rifle Association. VSSA is also closely affiliated with the Civilian Marksmanship Program (CMP), Virginia Outdoor Sports Information Network (VOSIN), National Shooting Sports Foundation (NSSF), Virginia Gun Collectors Association, and the Virginia Wildlife Federation (VWF). Visit: www.myvssa.org