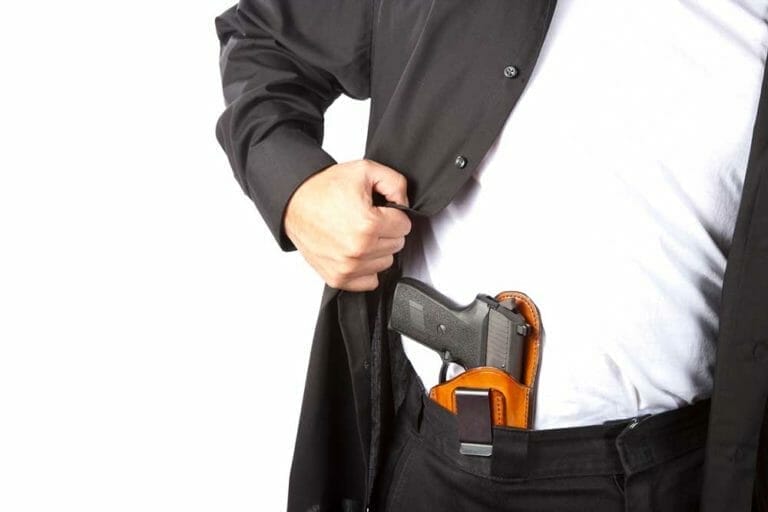 North Carolina –-(Ammoland.com)- Gun Rights Supporters: It's time for an update on what Grass Roots North Carolina and its sister organizations, Rights Watch International and the GRNC Political Victory Fund, have been doing to defend your right to keep and bear arms.
For the May 8 primary elections…
So, what has GRNC done for you lately?
Candidate Evaluations: GRNC conducted evaluations for all 529 candidates for state and federal office in North Carolina, compiling survey scores, voting records, bill sponsorship, and other factors for a record number of candidates.
Candidate Recommendations: GRNC-PVF made candidate recommendations in 54 races where we believe gun voters can make a difference.
Postcard Election Alerts: Thanks to your time and money, GRNC-PVF mailed election alerts for specific candidates into 7 districts, totaling nearly 20,000 pieces.
Radio Spots: As payback to one of the "Three Weasels of the North Carolina House," we are running radio spots against Rep. Chuck McGrady, telling voters how he worked to undermine their rights.
Robocalls: Yeah, I know. You hate them. So do I. But they are often the only cost-effective means to get the word to tens of thousands of voters, so we used them in up to 5 districts.
Restaurant Carry Will Get a Vote!
I met with staff for Senate President Pro Tem Phil Berger recently, and I want you to know that the thousands of calls, emails, and postcards you have sent, demanding a committee vote for restaurant carry in House Bill 111, are having an impact: We now have a green light for a committee vote on the bill.
But don't let up now, immediately call and email Senator Phil Berger at (919) 733-5708 and [email protected] Thank him for promising a hearing on HB 111, and remind him that you will be monitoring the bill's progress via Grass Roots North Carolina legislative alerts.
Making Progress Toward Parks Carry Lawsuit
As you know, the city of Winston-Salem is among the most egregious offenders in flouting our new law for concealed carry in parks, continuing to ban guns in up to 52 entire parks, lakes, greenways, and hiking trails in clear violation of the law.
GRNC's legal action arm, Rights Watch International, has notified the city of their non-compliance and, after receiving the city's imperial "blow-off" ("We will not entertain your request for a change to the ordinance"), we have retained one of the best gun lawyers in the state, Dan Hardway, and are now interviewing potential plaintiffs for the lawsuit.
With Every Right Comes Responsibility
We have so much going on right now, I'd like more time to tell you about it, which is why I am asking you to come to GRNC's May 19 annual meeting and dinner.
But more importantly, I am asking you to honor the man who has done more to defend gun rights in North Carolina than any other — Representative Mark Hilton.
First elected with GRNC Political Victory Fund support in 1996, Rep. Hilton has sponsored legislation for concealed handgun reciprocity, bypassing handgun purchase permits, parks and restaurant carry, Castle Doctrine, and far more.
Rep. Hilton has also been a watchdog against attacks against your interests, such as when then-Governor Easley and Speaker Jim Black conspired to gut a GRNC-initiated bill after it had already passed into law!
But Rep. Hilton has decided not to run for reelection, and GRNC will be presenting him with a made-in-North Carolina Remington Model 1911A1 at our May 19 dinner.
Rarely does one find a legislator (and I refuse to call him a "politician") who so consistently stuck his neck out for the Second Amendment. Please help me turn out a crowd to reward him for his efforts.
Honor a gun rights hero
The dinner will immediately follow GRNC's annual meeting and board of directors' election at the Clarion Greensboro Airport Hotel.
Reservations for the dinner are required and available for $37.50.
Details
Date: Saturday, May 19, 2012
Time: Annual Meeting: 5:00 PM – 6:30 PM
Annual Dinner: 6:30 PM – 8:00 PM
Place: Clarion Greensboro Airport Hotel, 415 Swing Road, Greensboro, NC 27409, conveniently located off I-40 at Exit 213.
I look forward to meeting you there!   Armatissimi e liberissimi, F. Paul Valone
President, Grass Roots North Carolina
P.S. Don't forget to use GRNC candidate evaluations and, on or before May 8, GO VOTE!
---
About Grass Roots North Carolina/Forum for Firearms Education

Grass Roots North Carolina/Forum for Firearms Education is a non-profit, all volunteer organization devoted to educating the public about trends which abridge the freedoms guaranteed by the Bill of Rights, and engaging in grass roots activism to preserve those freedoms. Formed in 1994 to conduct a highly successful rally for the Second Amendment, GRNC has gone on to conduct projects like "Remember in November: A Gun Owner's Guide to Voting," bringing concealed carry to North Carolina. Visit:www.grnc.org